Feds Report A 13 Percent Increase In Truck Accident Deaths In 2021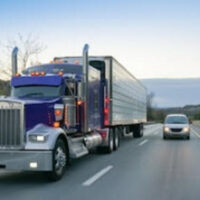 Last year was a particularly deadly year for motorists in the U.S., with the National Highway Traffic Safety Administration (NHTSA) reporting a 13 percent increase in the number of deaths in accidents involving large commercial trucks. This alarming statistic was mirrored by an overall increase in traffic fatalities (42,915), which went up by 10.5 percent in the course of a single year. Overall, these are the highest numbers reported by the NHTSA since 2005 and the largest annual percentage increase in the history of the Fatality Analysis Reporting System, leaving many industry and safety experts and federal regulators to believe that the rates have reached crisis levels.
Total Truck Accident Deaths in 2021
According to the NHTSA, there were a total of 5,601 truck accident-related fatalities in 2021, compared to 4,965 in 2020. Increases in fatal crashes (in which at least one commercial truck was involved) were recorded in nine of the 12 months of the year. Unfortunately, this rise in truck accident fatalities is reflected in an overall nationwide trend that has also seen spikes in the number of traffic fatalities occurring across the country. The rise in fatal truck accidents is, however, particularly alarming because these crashes tend to have such catastrophic consequences, not only in terms of property damage, but also in the severity of injuries suffered by the parties involved.
Potential Safety-Related Remedies
The recent spike in truck accident-related fatalities has raised alarm bells not only for federal transportation agencies, but for anyone who spends a significant amount of time on the road. The federal administration is being urged to take steps towards improving truck safety, as well as general traffic safety by approving a number of pending regulations, including rules that would require all trucking companies to:
Install speed limiters in their commercial vehicles, which would bar a truck from exceeding 65 miles per hour;
Install automatic braking systems in their vehicles; and
Direct their drivers to start using driver assistance systems.
Experts posit that if these rules are passed, the risk of accidents involving speeding truck drivers would be significantly reduced. Safety and industry experts have also encouraged individual states to update traffic lights and lane markings and to redefine speeds in dangerous locations.
Contact Our Experienced Tulsa Truck Accident Attorneys
The numbers for fatal truck accidents in 2021 that were recently released by the NHTSA are alarming. They reveal that even the safest of drivers could end up injured in a catastrophic collision with a commercial truck. Unfortunately, trucking companies are notorious for balking at compensating injured victims for their medical bills and lost wages. Having an attorney on your side can, however, give you a significant edge during negotiations. To learn more about filing a claim, please call one of the dedicated and compassionate Tulsa truck accident lawyers at Levinson Law, P.C. today. You can set up a free consultation by calling a member of our legal team at 918-492-4433 or by completing an online contact form.
Sources:
nhtsa.gov/press-releases/early-estimate-2021-traffic-fatalities
crashstats.nhtsa.dot.gov/Api/Public/ViewPublication/813283