Oklahoma Motorcycle Accident Statistics You Should Know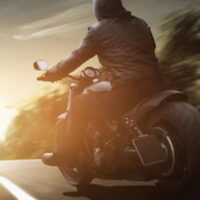 In 2020, there were 1,231 motorcycle accidents on Oklahoma roads, at least 661 of which resulted in an injury and 62 of which resulted in a fatality. While these statistics can be frightening, it's important not only for motorcycle riders, but for anyone who drives in the state, to have a thorough grasp of the dangers of motorcycle accidents. By remaining aware of the risks, motorists and motorcyclists alike can take steps to prevent accidents.
Where Do Most Motorcycle Accidents Happen?
Of the 1,231 motorcycle accidents that occurred in Oklahoma in 2020, nearly half (600) involved only a single vehicle, while 578 involved at least two. Although these collisions took place in a wide range of locations, the majority (514) happened on city streets. Interstate highways, county roads, and rural state highways also saw their fair share of motorcycle crashes. Collisions occurred across the state, but the most dangerous counties by far were Oklahoma County and Tulsa County, which reported 293 and 209 motorcycle accidents respectively.
When Do Most Motorcycle Accidents Occur?
Like any type of vehicle accident, motorcycle crashes can occur just about anywhere and at any time. The summer months, however, when more motorcycles are on the road, have proven to be the most dangerous for riders in Oklahoma. For instance, the months of June and July saw 147 and 146 accidents, while the highest number for the year (148) occurred in August. Weekends also tended to be more dangerous than weekdays, with 278 accidents occurring on Saturday and 198 on Sunday. The majority of motorcycle accidents took place in the evening hours specifically between 5:00 and 7:00, which reflects a nationwide trend. Motorcycles, which are much smaller than the average passenger vehicle, are even less visible at dusk, so it makes sense that most collisions between motorcycles and other vehicles occur during these hours.
Recovering Compensation After a Motorcycle Accident
The injuries suffered in motorcycle accidents are almost always severe, especially for the motorcycle rider, who could sustain everything from head trauma and broken bones to lacerations and organ damage. Unfortunately, besides being painful and debilitating, these kinds of injuries are also expensive to diagnose and treat. The burden of paying these bills could end up falling on the injured party, which can be frustrating for those who were injured because of someone else's negligence. In these cases, accident victims should strongly consider filing a claim against the at-fault party or his or her insurer, seeking compensation for medical bills, lost wages, property damage, and even pain and suffering.
Reach Out to an Experienced Tulsa Motorcycle Accident Lawyer for Help
To speak with a skilled and compassionate Tulsa motorcycle accident attorney about seeking compensation for your crash-related injuries, please call Levinson Law, P.C. and set up a free consultation today. You can reach us by calling 918-492-4433 or by sending us an online message. Our legal team is standing by and eager to work with you through each stage of your case.
Sources:
ohso.ok.gov/sites/g/files/gmc751/f/2020_s5_motorcyclists.pdf
highways.dot.gov/research/safety/motorcycle-crash-causation-study/motorcycle-crash-causation-study