Using Black Box Data To Strengthen Your Truck Accident Claim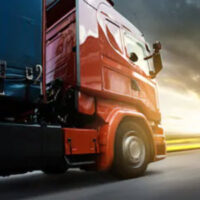 Pursuing a truck accident claim tends to be a difficult process, as trucking companies are rarely willing to admit to liability or pay out the full value of a victim's claim. By collecting strong evidence, however, injured truck accident victims can make it a lot harder for trucking companies to deny liability. This evidence could include photographs from the scene of the crash, accident reconstruction diagrams, and even video recordings and eyewitness accounts. However, some of the most compelling evidence in these kinds of cases ends up being the data from a truck's black box, or Electronic Control Module (ECM), which records data about the truck's operation, including its speed prior to and at the time of the crash and the amount of time driven. This information can prove crucial in demonstrating fault for a truck accident.
What are Black Boxes?
Vehicle manufacturers have been installing black boxes in commercial vehicles, integrating them with the engine components, since the 1990's. These systems are specifically designed to capture a stream of data related to a truck's operations, including:
Average overall speed;
The highest speed driven;
The amount of time driven;
Average RPMs;
Rate of acceleration;
Braking attempts;
Idling time;
The amount of time driven over 65 miles per hour;
Airbag performance; and
Seat belt usage.
Black box data is typically recorded for a 30 day period, although in older vehicles, the duration may only be a couple of weeks. Once this time has passed, the data will be erased, making it especially important for accident victims and their legal teams to move quickly after a crash to preserve the data.
Black Box Data Can Help Establish Liability
Black box data and evidence taken from a black box in general, is admissible in court and can serve to objectively corroborate an accident victim's testimony. Furthermore, this data can be used by experts to reconstruct a crash by determining how fast a truck was traveling prior to the collision, if and when the driver attempted to brake, and even whether the driver was fatigued or distracted at the time of the accident (demonstrated by the number of hours driven consecutively). Obtaining this kind of data is critical in truck accident cases, where the injuries sustained tend to be much more serious than those suffered in the average car crash and where demonstrating fault is especially crucial. Unfortunately, many trucking companies are unwilling to give up these records voluntarily, in which case, a claimant may need to seek an order from the court with the help of a dedicated truck accident legal team.
Complimentary Consultations Available
To speak with an experienced Tulsa truck accident lawyer about the kinds of evidence that you might need when pursuing damages from the trucking company responsible for your own crash, call Levinson Law, P.C. at 918-492-4433 and set up a meeting with a member of our legal team today. You can also reach us via online message. We are standing by to address your truck accident-related questions and concerns.
Sources:
science.howstuffworks.com/transport/flight/modern/black-box.htm
iihs.org/topics/fatality-statistics/detail/large-trucks