Establishing Liability For Truck Accidents In Oklahoma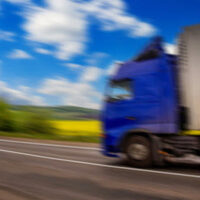 Truck accidents almost always result in significant property damage and serious injuries, so it is important for those who have been involved in such collisions to seek compensation from the right people. Unfortunately, determining fault for a truck accident can be complicated, so if you were hurt in a collision with a commercial vehicle, you should consider reaching out to an experienced Tulsa truck accident lawyer for help.
Truck Drivers Could be At Fault
In Oklahoma, as in the rest of the country, truck drivers are required to comply with specific regulations, including hours of service rules, which dictate how many hours they can drive without taking a break. These rules also cover driver qualifications, record keeping requirements, and how to properly load and unload cargo. A driver who fails to comply with these regulations by violating hours of service rules, failing to properly secure cargo, or failing to conduct regular inspections could be held liable. Other bases for liability include a failure to comply with traffic rules by speeding, failing to yield, or driving recklessly.
Trucking Companies Could Also be Liable
Trucking companies are also obligated to comply with federal regulations, such as:
Keeping maintenance logs for each of their trucks;
Ensuring that drivers aren't on the road in excess of the maximum hours allowed;
Ensuring that all drivers are properly licensed, certified, and trained;
Conducting background checks on potential drivers;
Conducting alcohol and drug tests; and
Keeping records of driver violations and infractions.
Trucking companies that fail to follow these rules can also be held liable for an accident caused by one of its drivers. In addition to helping injured accident victims reclaim full compensation for their losses, holding a trucking company responsible for an accident can also help instigate change in company practices, thereby keeping other motorists safe in the future.
Truck Manufacturers Could Bear Responsibility
Commercial vehicles are much larger than standard passenger-sized cars and also experience a lot more wear and tear. For these reasons, manufacturers of commercial vehicles must take great care in ensuring that their trucks are properly designed and produced. If a truck accident was the result of a defective truck part, then the manufacturer of that part or the manufacturer of the truck itself could be held liable for related damages.
Loading Companies Could be Liable
Some truck accidents are the result not of driver or trucking company error, but because a vehicle was not properly loaded. Cargo that isn't properly secured, for instance, can shift during transit, causing a rollover accident and subsequent cargo spill. This puts anyone else on the road at the time at serious risk of injury. Not all trucking companies load their own cargo; many use independent contract loaders or third party companies. If these companies fail to use the proper care in loading, then they too could bear some responsibility for a crash.
Establishing Liability in a Truck Accident
Establishing liability for a truck accident can be more complex than is the case when a collision is between two passenger vehicles. The key to filing a successful claim is understanding not only what to ask for, but who to ask. If you were hurt in a truck accident, don't hesitate to reach out to the experienced Tulsa truck accident lawyers at Levinson Law, P.C. for help.
Sources:
fmcsa.dot.gov/regulations/hours-of-service
fmcsa.dot.gov/regulations/cargo-securement/cargo-securement-rules