The Dangers Of Motorcycle Accident-Related Road Rash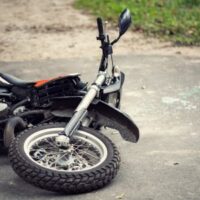 Motorcycle accidents are almost always accompanied by serious injuries. This is especially true for the riders who lack the protections offered by seatbelts and airbags, and as a result, may suffer from head trauma, broken bones, and lacerations, even in low-speed crashes. It's also important, however, not to overlook road rash, which is an injury that is unique amongst motorcycle riders and cyclists who are involved in collisions.
What is Road Rash?
One of the most common injuries sustained by motorcycle accident victims is road rash, which occurs when exposed skin scrapes, skids, slides, or bounces across the asphalt, concrete, gravel, or dirt after a crash, resulting in the layers of the skin actually being pared away. These injuries are often treated as a type of friction burn and are also classified as such by degree. First degree road rash, for instance, is characterized by small scrapes, redness, tenderness, and bruising, while second degree road rash involves more severe swelling, bleeding, and a feeling of heat radiating from the wound. Finally, third degree road rash injuries occur when the skin is completely scraped away, exposing the muscles, tendons, and even the bones and nerves.
The Long-Term Consequences of Road Rash
Road rash injuries often affect the extremities, especially the:
Lower legs;
Outer thighs;
Knees;
Feet;
Shoulders; and
Palms.
Motorcycle riders who fail to wear helmets could even suffer road rash on their faces. While less severe forms of road rash usually heal within a few weeks, it isn't uncommon for cases of second and third degree road rash to require extensive treatment, including skin grafting. Injured parties are also more likely to suffer from infection, with the damaged skin and tissues being more likely to be exposed to bacteria. Severe road rash wounds also involve the penetration of multiple layers of skin, so it is possible for victims to suffer from severe scarring or disfigurement. Deep road rash can also destroy the muscles and nerves, causing problems with mobility and leading to chronic pain.
Treating Road Rash
How road rash is treated will depend on the severity of the injury. First degree road rash, for instance, usually only requires cleaning with soap and water, while second degree road rash may require more intensive treatment, like bandaging and the use of prescription medications. Third degree road rash almost always necessitates hospitalization and may also require surgical intervention and skin grafting. Unfortunately, this treatment can be expensive, making it especially important for accident victims whose injuries were the result of someone else's negligence, to seek compensation for those losses from the at-fault party.
Contact an Experienced Tulsa Motorcycle Accident Lawyer
Accident victims in Oklahoma can count on Levinson Law, P.C. for experienced legal counsel and representation. Contact our firm to learn more about how our dedicated Tulsa motorcycle accident lawyers can help you after your own crash. You can set up an initial consultation with a member of our legal team by calling 918-492-4433 or by completing one of our online contact forms.
Sources:
uwhealth.org/healthfacts/trauma/6820.html
ncbi.nlm.nih.gov/pmc/articles/PMC3188212/