Familiarizing Yourself With Oklahoma's Car Accident Laws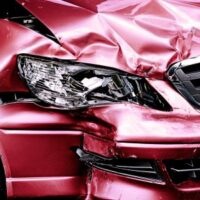 Car accident victims often find themselves in a state of shock after being involved in a collision. However, once they have processed what happened and received medical care, they may find that filing a claim against the other driver is the best way to pay accident-related expenses and ultimately, to start moving on with their lives. Unfortunately, taking this step isn't always easy, especially for those who aren't familiar with Oklahoma's car accident laws, so if you were hurt in a collision and have questions about filing a claim against the responsible party, you should consider reaching out to an experienced Tulsa auto accident lawyer who is familiar with these laws and can help you strengthen your case.
Reporting a Car Accident
While reporting a car accident to law enforcement may seem like a knee jerk reaction for many people, few are aware that doing so is actually required under Oklahoma law if the crash resulted in an injury or death. Drivers may also be required to file a written report with the Department of Public Safety even if the crash didn't result in any physical injuries, if property damage exceeds $300. Besides being one of the best ways to ensure that car accident victims obtain the emergency medical treatment they need, notifying the police can also play a crucial role in proving fault for the accident at a later date, as the police will create an official report that can be used by insurers to determine the cause of the crash.
Comparative Negligence
In Oklahoma, car accident recovery is based on fault, which means that negligent drivers can be held liable for the medical bills and property damage of injured parties. However, Oklahoma is also a modified comparative negligence state, which means that car accident victims who contribute to their own collisions in some way can still recover compensation for their losses, albeit in an amount that is reduced by their degree of fault in causing the crash. This is only true, however, if the victim's share of responsibility is less than or equal to the other driver's. If the claimant exceeds this threshold, then he or she would be barred from seeking recovery and may be required to compensate the other driver instead.
Statute of Limitations
Another important car accident-related Oklahoma law that drivers should be aware of is the statute of limitations, which sets a strict time limit on how long a person has to file a lawsuit in court. For Oklahoma car accidents, the statute of limitations is two years, which means that accident victims generally have two years from the date of the crash to file a lawsuit against the negligent party in court. It's important to note that the statute of limitations doesn't apply to car insurance claims, as each insurance company has its own deadline by which claimants must file.
Contact a Tulsa Car Accident Attorney for Help
If you're ready to speak with a car accident lawyer about your own collision and recovery-related legal options, please call Levinson Law, P.C. at 918-492-4433 or fill out one of our online contact forms.
Resource:
oscn.net/applications/oscn/DeliverDocument.asp?CiteID=82251