Recovering Out-Of-Pocket Costs After A Car Accident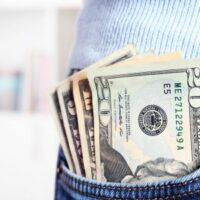 Accident victims who can prove that someone else's negligence caused their crash could be entitled to compensation for their direct losses, like their medical bills, lost wages, and property damage. They may also, however, be able to obtain reimbursement for their out-of-pocket costs. For help seeking compensation for your own accident-related losses, including any out-of-pocket costs, call our dedicated Tulsa auto accident lawyers today.
What are Out-of-Pocket Costs?
Out-of-pocket costs is a catch-all term used to describe the expenses that arise from accident-related injuries, but that don't qualify as medical expenses, lost wages, or property damage repair. Accident victims are often responsible for paying these costs, even if they have insurance, which typically fails to cover out-of-pocket losses. For instance, many accident victims incur transportation costs when they have to travel to obtain treatment. These costs could include:
Lodging and food;
Rideshare services (Uber and Lyft);
Mileage reimbursement; and
Parking fees.
While related to the case, these expenses are not a major part of an accident victim's treatment plan or recovery. However, although they may be incidental, they can quickly add up. Other out-of-pocket costs that an accident victim could be held responsible for include:
Towing and storage fees;
Car rental costs;
Childcare expenses;
Housekeeping services;
Personal aide; and
Insurance deductibles.
While out-of-pocket costs are typically much less expensive than some other accident-related expenses, they can still add up, making it especially important for accident victims to include these amounts when filing a claim or negotiating a settlement.
Recovering Out-of-Pocket Costs
While out-of-pocket expenses include any costs that a person pays for that aren't directly calculated into the cost of a specific injury or car repair, they are expenses that can still be compensated as a part of an insurance claim. However, to recover these costs, an injured party will need to have proof of the expense, including any receipts and invoices, as well as bank and credit card statements. It's a good idea to keep all of these documents together and organized, which can make it much easier to find if your attorney requests them during settlement negotiations. To learn more about the types of documents you may need to track down, gather, and organize, call our office today.
Reach Out to Our Tulsa Car Accident Legal Team Today
If you were hurt in an accident and an insurer is devaluing your claim, or refusing to cover your out-of-pocket costs, the dedicated Tulsa car accident lawyers at Levinson Law, P.C. are ready to advocate on your behalf. Call us at 918-492-4433 to set up a free review of your claim. If you want to learn more about your legal options, you can also fill out one of our online contact forms and set up a consultation. A member of our experienced legal team is standing by to get started on your case.
Source:
forbes.com/advisor/car-insurance/settle-car-accident-privately/