Oil Industry One of Our Country's Most Dangerous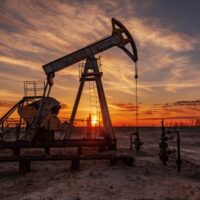 The oil and gas industry is one of the most dangerous in the U.S. for employees, who are at risk of suffering everything from minor cuts and bruises in slip and fall accidents to life-threatening conditions, like burns and certain cancers, caused by explosions and exposure to dangerous chemicals. Unfortunately, these problems seem to be on the rise, with one recent report revealing that both injuries and fatalities in the oil and gas industry went up in 2021. It is, however, possible for oilfield workers who are injured on the job to recover compensation for their medical bills, lost wages, and pain and suffering from their employers or negligent third parties. Doing so can be complicated though, so if you have questions about your own legal options following an oilfield accident, don't hesitate to reach out to our legal team today.
Oilfield Injuries On the Rise in the U.S. 
Oilfield injuries are a serious concern in Oklahoma, where this industry supplies nearly 20 percent of the state's jobs. Unfortunately, one recent safety study conducted by the International Association of Oil and Gas Producers (IOGP) revealed that the field may be becoming even more dangerous for workers. According to the report, the injury rate in the oil and gas industry increased by almost ten percent in 2021, with most of those injuries involved slips and trips and being struck by an object. Alarmingly, the fatal accident rate also went up by a staggering 36 percent. As many as 30 percent of fatalities were the result of workplace violence or assault, with vehicle accidents running a close second.
Types of Oilfield Injuries 
Oilfield workers can and do suffer a wide range of workplace injuries, with the most common being fractures, strains, and contusions. The wrists, fingers, and hands, as well as the back, ankles, toes, and feet are especially at risk of injury. Oilfield workers who sustain these kinds of injuries are often unable to work for weeks or even months after their accidents and even when they do recover and return to the job, may suffer from permanent disability. Fortunately, oilfield workers who are hurt on the job often qualify for workers' compensation or other types of remuneration, which can ensure that they are able to receive medical care and pay their household expenses while they recover. It can, however, be complicated to recover these losses, as many companies and insurers are unwilling to pay out the full value of claims, especially when those claims involve serious or catastrophic injuries. In these cases, having an attorney on your side can make all the difference in the type of benefits or settlement you receive.
Contact Our Experienced Tulsa Oilfield Accident Legal Team 
Call Levinson Law, P.C. at 918-492-4433 to speak with one of our skilled Tulsa oilfield accident lawyers about your own case and recovery options. You can also set up a free consultation by completing one of our online contact forms. We are standing by to get started on your case today.
Sources: 
jpt.spe.org/iogp-releases-2021-safety-data
cdc.gov/niosh/topics/fog/data2017.html