Oilfield Equipment Malfunction Can Cause Serious Injuries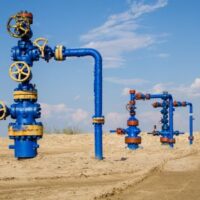 Extracting oil and gas is a grueling process, which makes the oil and gas industry one of the most dangerous for employees. One of the biggest risks that these workers face is having to use heavy machinery, which can be dangerous even when it is operating properly, so a lack of maintenance, a defect in the machinery, or the violation of workplace safety standards can end up being deadly for oilfield workers.
Causes of Oilfield Equipment Malfunction
Oil and gas extraction requires the use of a variety of heavy machinery, like trucks, derricks, cranes, drilling rigs, and loaders, as well as power and hand tools. Using this equipment requires a lot of training and skill. Unfortunately, if the equipment malfunctions, no amount of training or preparation can help a worker avoid an injury. Oilfield equipment malfunction or failure can occur for a lot of different reasons, including:
Improper use;
Inadequate maintenance;
Corrosion or metal fatigue;
Infrequent safety inspections;
A defect in manufacturing or design; and
Improper training.
Whether the result of misuse, a design or manufacturing defect, or a lack of training, equipment failure can have dramatic consequences for oilfield workers, who could sustain serious and even deadly injuries.
Consequences of Equipment Malfunction
When it comes to oilfield work, equipment malfunction can not only slow down production, but can actually be very dangerous for the employees, who could be struck by moving parts, injured by failed components, or even crushed or drawn into the machinery itself. Injuries can include everything from crushed bones and the loss of limb to electric shock and burns. Some injuries are so severe that they lead to permanent disability and in some tragic cases, to the death of the victim.
Liability for Equipment Failure
Oilfield accident victims who can prove that their injury was the result of equipment failure could be entitled to compensation for their medical bills, disability, lost wages, and pain and suffering. However, in order to recover these damages, a claimant will need to establish that:
The piece of equipment was defectively designed;
The equipment was made with inferior or incompatible parts, or was otherwise not built according to the specifications;
The oil and gas company failed to educate workers or provide them with adequate training on the proper use of the equipment; or
The oil and gas company knew the machinery wasn't properly maintained or was defective and failed to repair or replace it.
For help determining who was responsible for your own oilfield accident, reach out to our legal team today.
Were You the Victim of Oilfield Equipment Failure?
If you or a loved one were injured as a result of oilfield equipment failure and are unsure how you will cover your medical bills and lost wages, please call Levinson Law, P.C. and set up a meeting with one of our dedicated and compassionate Tulsa oilfield accident lawyers. We can help you determine whether someone else's negligence was the cause of your accident and if so, can walk you through your legal options going forward. Call us at 918-492-4433 today to set up a free consultation.
Sources:
osha.gov/oil-and-gas-extraction
bartlesvilleradio.com/pages/news/251582020/equipment-fire-occurs-at-oilfield-pipe-and-supply