Oklahoma's Most Dangerous Roads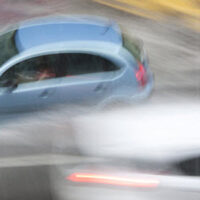 Oklahoma is not immune to the increasing number of vehicles, pedestrians, and cyclists on our nation's roads. In fact, Oklahoma's roadway system is particularly vast, which partly explains the higher than normal accident rate in the state. Knowing which of these roadways poses the most danger to motorists can go a long way towards preventing a deadly accident.
State Highway 9
 State Highway 9 is known as one of the most dangerous stretches of highway in the nation. Running east to west across the middle of the state and spanning 348 miles, this highway is the second longest in the state. Most collisions on this road are attributed to driver distraction and intoxication, but concerns have been raised about traffic congestion, road design, and speed limits. Efforts to widen the most congested portions of the roadway to four lanes are underway, while others have proposed lowering the speed limit and adding rumble strips to the highway's centerlines and shoulders.
Interstate 240 
Another Oklahoma highway that has become notorious in the state is Interstate 240, particularly a 16 mile stretch that runs through the southern part of Oklahoma City. This road is a major commuter route and also connects three main highways (I-44, I-35, and I-44), making it one of the most congested spots in the area. Many safety experts point to the inadequate spacing between on and off ramps, as well as overly high speed limits as the cause of many of the collisions that occur on this stretch of highway.
Interstate 40 
Interstate 40 runs 331 miles, crossing the state from east to west, and also makes the list of the most dangerous highways in Oklahoma. Crashes on this roadway tend to concentrate around major urban areas, like Oklahoma City and Tulsa. As one of the busiest roads in the area, this highway sees a high number of fender benders and injury-causing crashes.
 Turner Turnpike 
Interstate 44, or Turner Turnpike is the state's oldest turnpike and is the primary route for those traveling between Oklahoma City and Tulsa. With a speed limit of 75 miles per hour for much of its length and heavy traffic, this roadway has become known as one of the most dangerous in the state.
Interstate 35 
Interstate 35 runs north to south across the center of Oklahoma and is a major trucking route that connects a lot of the state's major cities. Many commuters also use this route, making it especially dangerous during rush hour. The interstate also intersects with I-44 and I-240, where it is not uncommon for traffic to become congested.
Deadly Oklahoma Car Crashes 
Oklahoma's roadways have become increasingly dangerous in recent years, as evidenced by the higher than ever fatality rate on our state's highways. If your own loved one suffered a catastrophic or deadly injury in a truck or car accident in Oklahoma, you could be entitled to compensation. Please call Levinson Law, P.C. at 918-492-4433 to speak with one of our experienced and compassionate Tulsa wrongful death lawyers about your legal options.
Sources: 
ohso.ok.gov/sites/g/files/gmc751/f/2021_s2_crashes.pdf
oudaily.com/news/state-route-9-ranked-second-most-dangerous-highway-across-the-nation-with-most-fatal-crashes/article_0b6ab4b0-8c5e-11e8-8646-7f19607e22f4.html