Sepsis In Nursing Homes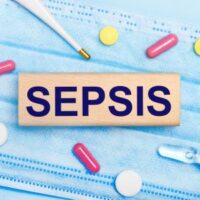 Sepsis is the body's response to infection, which, when left untreated, can cause organ damage and even death. Sepsis is always dangerous, but is especially life-threatening in nursing homes, where most residents are elderly and have compromised immune systems. While the prompt diagnosis and treatment of infections can help prevent sepsis, many nursing homes fail to take the necessary precautions, leaving residents at risk of serious injury or death.
Nursing homes that fail to protect residents can and should be held liable for the injuries they cause, so if your own loved one was injured or became ill due to a nursing home's negligence, you should consider contacting an experienced Tulsa nursing home sepsis and infections lawyer to learn more about your legal options.
What is Sepsis?
Septicemia, which is referred to more often as sepsis, is a type of blood poisoning that is caused by a bacterial infection. Sepsis typically occurs when an infection triggers a chain reaction in the body, in which blood flow to the organs becomes more and more constricted. If left unaddressed, sepsis can lead to organ failure, tissue damage, and eventually, death. Although in most cases, sepsis starts as a bacterial infection, it can be caused by just about any type of common infection, especially those that affect certain areas, including:
The gastrointestinal tract;
The lungs;
The bloodstream;
The kidneys, bladder, and urinary tract; and
The skin.
Sepsis isn't contagious, but many of the infections that cause sepsis can be, making it especially important for nursing homes to institute strict infection control procedures to avoid spreading the bacteria or virus to other residents.
Contributing Factors
Nursing home residents are often at a higher risk of suffering from sepsis due to:
The high number of staff and visitors in the building who can spread the bacteria to residents;
The likelihood that a resident will need to be transported to and from the hospital, bringing back a healthcare-acquired infection (HAI);
The number of people who utilize catheters, ventilator tubes, and IVs, which make it easier for bacteria to make its way into the body; and
The increased risk of bedsores, which can cause breaks in the skin that later become infected.
Since sepsis is often treatable when caught early enough, severe cases can indicate at least some form of nursing home neglect, such as:
A lack of supervision and monitoring;
Inadequate employee training;
Failing to implement isolation protocol when necessary;
Poor hygiene;
A failure to sanitize medical equipment and shared surfaces;
A failure to report signs of illness or infection to the administration;
Medication errors; and
A failure to conduct adequate lab tests.
Besides taking proper infection prevention measures, sepsis in nursing homes can be avoided by carefully monitoring residents for symptoms, isolating those who do show signs of infection, and beginning treatment immediately.
Call Today for an Evaluation of Your Case
If your own loved one suffered from sepsis while residing in a nursing home and you believe that the infection could have been prevented, please reach out to our dedicated nursing home sepsis and infections lawyers at Levinson Law, P.C. by calling 918-492-4433 today.