The Use Of Inferior Drilling Mud Can Result In Well Failure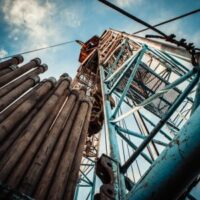 In early 2018, a massive surge of gas started an oilfield fire on a drilling rig in Quinton, Oklahoma, which tragically took the lives of five men working at the site. Later investigations revealed that the deadly blowout was preventable, as the owner and operator of the well in question had used a lighter drilling mud than was recommended by experts in an effort to cut costs for investors.
Oilfield work is already one of the most dangerous occupations in the U.S., so these types of shortcuts tend to have particularly deadly consequences for oilfield employees. Fortunately, injured employees do not have to bear the costs of their workplace injuries on their own, so if you were hurt in an oilfield accident in Oklahoma, it is important to speak with an experienced Tulsa, oilfield accident lawyer who can walk you through your legal options.
What is Drilling Mud?
Drilling mud is a term used to describe a semi-viscous mixture of sediments, chemicals, and water that is injected during the oil drilling process to:
Lubricate and cool the drill bit, drill string, and other pieces of drilling equipment;
Clear the well by displacing rock cuttings and carrying them to the surface;
Prevent well blockages by suspending crude oil and debris in its mix; and
Balance well pressure.
There are a variety of different types of drilling mud mixtures that oilfield operators can use. For instance, geologists and other experts tend to recommend certain mixtures based on the specific geographical regions where a particular well is located. While it may take some initial guesswork, it is possible, by surveying and sampling, to determine which mud mixture will best serve a specific site. Unfortunately, many oil and gas companies, in an effort to cut down on costs, skimp on this surveying process, which can result in the use of the wrong mixture.
The Dangers of Using Improper Drilling Mud
The decision to use improper mud at an oil drilling site can have serious repercussions. Unfit mud can, for instance, cause clogging, compromise well pressure, or even react explosively. The blowout and massive fire that occurred in 2018 was eventually linked to these kinds of problems. In this particular case, the well was found to be under balanced, meaning that the mud used at the site wasn't heavy enough to hold back underground gases. The owner of the well, the owner and operator of the rig, and the company that supplied the mud, drilling fluids, and technicians to administer them, were all later held liable for their negligence, and the families of two of the deceased workers were awarded $10 million each in damages.
Representing Victims of Oilfield Accidents
For help with your own oilfield accident claim, please call 918-492-4433 and a member of our dedicated legal team will help you set up a meeting with one of the experienced Tulsa oilfield accident lawyers at Levinson Law, P.C. You can also reach us by filling out one of our online contact forms with the details of your case.
Resource:
ishn.com/articles/109176-deadly-mud-how-a-pipe-blowout-killed-five-oklahoma-oil-workers