Many Oklahoma Nursing Homes Still Struggling To Manage Spread Of COVID-19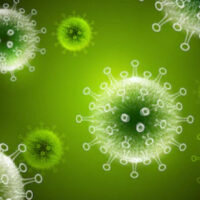 Nursing home residents tend to be more at risk of contracting COVID-19 than most populations. For this reason, nursing home residents were among the first in the U.S. to start receiving the COVID-19 vaccine this year. Unfortunately, administering these vaccines has presented a number of challenges for facilities that are still struggling to manage the virus. These problems have, in turn, resulted in alarming reports of negligence in nursing homes across the country. For help ensuring that your own loved one's facility is held accountable for its failure to provide adequate care to residents, please reach out to our experienced Tulsa nursing home abuse lawyers today.
Nursing Home Response to the COVID-19 Pandemic
Many nursing homes and other long-term care facilities were not well-equipped to handle last year's pandemic. Unfortunately, this led to thousands of COVID-19-related deaths in nursing homes, which became hotbeds for the disease. While many facilities have managed to get things under control since early last year, some are now showing themselves unequal to the task of administering the COVID-19 vaccine.
Vaccine Hesitancy
While nursing home residents have largely been receptive to the idea of receiving the COVID-19 vaccine, many nursing home employees have not been so inclined. This has had severe repercussions for residents who have not yet been vaccinated, as they remain at risk of contracting the illness from staff members. These trends are particularly alarming, as the vaccine has proven to be so effective in other facilities, with infections decreasing dramatically in nursing home residents where the vaccine has been administered.
Delays in Vaccine Roll-Outs
Other residents have expressed dismay at the sluggish pace and delays of the vaccine roll-outs. Although many of these problems have been attributed to the federal government's lack of a streamlined plan and a failure to directly oversee the distribution of vaccines at nursing homes, some are being linked to the negligence of the facilities themselves. Many nursing homes, for instance, have shown themselves to be unwilling or unable to deal with the bureaucratic aspects of the vaccination process, which includes filling out forms and uploading patient data, while others lack the resources and training to actually oversee the administration of the vaccines.
The number of active cases has also played a role in the delay in vaccinations at many nursing homes. While the number of positive tests has continued to decrease over the last couple of months, nursing home residents remain some of the most at-risk populations in the U.S., a problem that has only been compounded by the refusal of many nursing home employees to get vaccinated.
Experienced Nursing Home Abuse Lawyers in Tulsa
To speak with a dedicated Tulsa nursing home abuse attorney about your own concerns regarding a loved one's treatment at a long-term care facility , please call Levinson Law, P.C. at 918-492-4433 today. We do offer complimentary consultations, so don't hesitate to reach out to us by phone or online message to learn more about your legal options.
Resource:
cdc.gov/vaccines/covid-19/toolkits/long-term-care/faqs.html