Tips For Avoiding Truck Accidents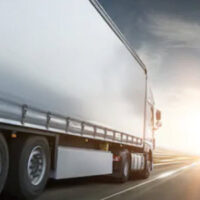 Semi-trucks are, on average, around 72 feet in length, 8.5 feet wide, and 13.5 feet tall. This, combined with the fact that many semi-trucks weigh in at around 80,000 pounds, makes them a force to contend with for anyone else on the road. Even with special training, these vehicles can be hard to control, making it especially important for other motorists to use safe driving practices when sharing the road with semi-trucks and other commercial vehicles. Unfortunately, even the most careful drivers could end up involved in a truck accident because of someone else's negligence. In these cases, retaining an experienced Tulsa truck accident lawyer may be a necessary step in obtaining the compensation that an accident victim deserves.
Avoid Blind Spots
One of the most important things that a motorist can do when driving near a commercial vehicle is to avoid that truck's blind spots. This often proves more difficult than most people realize, as the blind spots on commercial vehicles are much larger than on standard passenger cars and include:
The lane on the driver's side, extending to around half of the trailer's length;
The width of two lanes on the right side of the truck;
Around 20 feet in front of the truck; and
About 30 feet to the rear of the truck.
One good rule of thumb to remember is that if you can't see the truck's driver in its side mirrors, then there's a good chance that he or she can't see you either.
Use Care When Passing
It's also important to use extra care when passing a commercial vehicle, as these trucks can't stop as quickly as other vehicles. To give drivers adequate time to maneuver, other motorists should be sure to:
Avoid passing trucks when driving up or downhill;
Pass commercial vehicles on the left side, where the driver has a clearer line of sight;
Avoid merging in front of a truck until they can see the driver in their rearview mirror; and
Slowing down to allow a truck to safely pass on their left.
Motorists should also give clear signals when passing, changing lanes, or turning near a commercial vehicle. Using the signal for a longer amount of time before merging can give truck drivers the extra time they need to avoid a collision.
Leave Plenty of Space
Drivers who share the road with commercial trucks should also avoid staying near those vehicles for too long. Following, or driving too closely to a truck can increase the chances of an accident caused by:
Tire blowouts;
Sudden braking; and
High winds.
By maintaining a safe following distance, giving trucks more room when turning, and avoiding passing right-turning trucks entirely, other motorists can significantly reduce their chances of being involved in a truck accident.
Speak with a Tulsa Truck Accident Lawyer Today
Even if you are as careful as possible while driving, there is no guarantee that other drivers will use the same level of caution. If you were hurt in an accident with a semi-truck, the dedicated Tulsa truck accident attorneys at Levinson Law, P.C. may be able to help. Call today at 918-492-4433 to set up a free consultation.