3 Common Injuries Sustained In Rear-End Collisions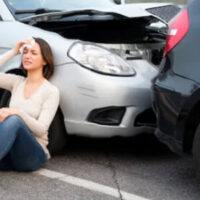 Rear-end collisions are among the most common types of car accidents in the U.S. While these kinds of crashes often occur at lower speeds, they still tend to result in serious injuries that are both painful and expensive to treat. It is, however, possible to recover compensation from the at-fault driver following a rear-end crash, so if you were recently involved in a collision, it is important to speak with a team of experienced Tulsa auto accident lawyers about your legal options.
How Dangerous are Rear-End Collisions?
Rear-end crashes are notorious for causing serious injuries, as they most often occur when one vehicle is stationary and the other is moving at high speeds, meaning that accident victims don't usually have the chance to brace themselves for impact. In fact, in one recent study the National Highway Traffic Safety Administration (NHTSA) found that rear-end collisions account for nearly 30 percent of all accidents resulting in serious injury. These statistics were confirmed by the Insurance Information Institute, which reports that rear-end crashes are responsible for over seven percent of all traffic-related fatalities.
Whiplash
Of the many types of injuries that a person can sustain in a rear-end collision, whiplash is perhaps the most common. These kinds of injuries occur when the sudden and violent stretching or contracting of the neck, upper back muscles, ligaments, and tendons causes tissue damage. Whiplash is especially common amongst those who are struck from behind, as the head naturally jerks forward and backward upon impact. This kind of injury, while painful, usually heals on its own within a few weeks. In severe cases, it can, however, cause chronic neck pain and limited range of motion.
Spine Injuries
The spine is a complex system that is made up primarily of cartilage, bone, and a bundle of nerves known as the spinal cord. Unfortunately, these are precisely the areas of the body that are most often affected in rear-end crashes, with the force of impact often causing discs in the spine to compress, resulting in herniation or bulging. Soreness, back pain, and limited mobility are common in those who sustain these kinds of injuries and while treatable with physical therapy, anti-inflammatory medication, and massage, spinal injuries can end up causing problems for years to come. In serious cases, an accident victim may even require surgery to correct a disc or nerve problem.
Head and Brain Injuries
The neck and back aren't the only parts of the body that are jerked violently upon impact in a rear-end collision. The head and brain, for instance, often sustain trauma in these kinds of accidents, with the head striking the steering wheel or dashboard, or the brain actually striking the inside of the skull, without hitting an external object. Both movements can cause traumatic brain injury, like concussions, which are accompanied by confusion, fatigue, vomiting, nausea, insomnia, and changes in mood if left untreated.
Getting Help After an Oklahoma Rear-End Collision
If you or a loved one were recently hit from behind in a rear-end crash, it is likely that someone else is responsible for your damages. Contact Levinson Law, P.C. at 918-492-4433 to learn more about your legal options from a dedicated Tulsa auto accident lawyer.
Resource:
iii.org/fact-statistic/facts-statistics-highway-safety