Avoid These Mistakes After A Truck Accident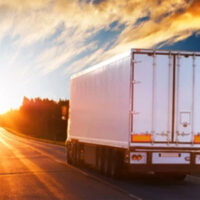 Even truck accident victims who were not at fault for causing their crash could end up jeopardizing their case by making one of a few common mistakes. For help improving your chances of filing a successful truck accident claim, reach out to our experienced Tulsa truck accident lawyers today.
Failing to Seek Medical Care 
Accident victims who fail to get medical care after an accident, even when they believe that they have escaped without injury, could end up damaging their claim. This is why it's such a good idea to get a check-up after being involved in a crash. A medical professional may see signs of an injury before a person actually starts experiencing symptoms, which in turn means that he or she can begin treatment sooner. It's also critical to follow through with a doctor's orders when seeking treatment, as a failure to adhere to a treatment plan can be used by insurers as proof that a person's injuries were not as severe as claimed.
Failing to File a Police Report
 Truck accidents are almost always severe, so it's rare that a person will be involved in such a crash, but won't contact law enforcement. Still, it's important to remember that doing so can help improve a victim's chances of filing a successful claim. These reports will include valuable information, like the contact information of any eyewitnesses who saw the accident, as well as the officer's opinion on the cause of the crash. These details can play a critical role in proving fault at a later date.
Forgetting to Document the Accident
 Our memories are notoriously unreliable, which is why accident victims should be wary of relying too much on what they remember about an accident rather than carefully documenting the crash. Injured parties should be sure to document vehicle damage by taking photos of the cars, should remember to snap photographs of the accident scene, and should write down the contact information of the other parties involved. It's also a good idea to obtain a copy of the police report created by the responding officers, which should be available within a few days of the crash.
Talking to Other People About the Accident 
Anything said to someone else, or even posted online about a crash could be used against an accident victim to place doubt on his or her credibility or to diminish the value of the claim. Even status updates, tagged photos, and check-ins on social media can be used by insurers to dispute an injured party's claims. To avoid these kinds of problems, accident victims should be sure to avoid talking with anyone (besides their attorney) or posting about their accident until their claim has been resolved.
Contact a Tulsa Truck Accident Attorney for Legal Representation 
There are a lot of things that accident victims can do to unintentionally damage their claim. To avoid making these mistakes, contact Levinson Law, P.C. at 918-492-4433 and set up a meeting with one of our dedicated Tulsa truck accident lawyers today.
 Sources: 
forbes.com/advisor/car-insurance/what-to-do-after-accident/
forbes.com/sites/andrewarnold/2018/12/30/heres-how-social-media-can-be-used-against-you-in-court/