Collecting Evidence After A Car Accident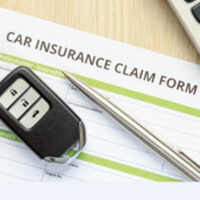 It is not uncommon for people who are involved in car accidents to be confused or have trouble thinking clearly immediately after the crash. They may panic or simply fail to acknowledge the severity of the collision. While this is completely understandable, it is important for car accident victims to try and remain as clear headed as possible, as taking certain steps after an accident can make all the difference in their ability to preserve evidence. Fortunately, you don't have to go through this ordeal alone. For help strengthening your own legal claim, please reach out to an experienced Tulsa auto accident lawyer today.
Check for and Document Injuries
Once a person has ensured that everyone involved in a car accident has received the medical care they need, he or she can start thinking about how to document those injuries. One of the best ways to do this is to seek medical attention as soon as possible. Besides ensuring that a person can begin treatment as soon as possible, doing so can also help create an official record, linking the injury to a specific accident.
Call the Police
In Oklahoma, it's against the law to leave the scene of a collision before contacting the police if the crash resulted in any physical injuries or serious property damage. Reaching out to law enforcement after a collision, however, also has the added benefit of initiating the process of evidence collection. Once they arrive, law enforcement officers will take note of the position of the vehicles, the damage involved, the weather and road conditions, the names of witnesses, and even statements by the parties involved. This information is then put into an official report that can be used to establish fault after the crash.
Take Photos of the Scene
While police reports play an important role in proving fault for an accident, car accident victims should be wary of relying on them entirely. To help support the written account, individuals can also take photographs and videos of the vehicles and the scene of the accident itself, including vehicle damage, other property damage, road signs and conditions, and even skid marks on the asphalt. Fortunately, most people have cell phones, so they can start documenting their vehicle damage right away.
Record Witness Information
Another important piece of evidence in car accident claims is eyewitness testimony. By obtaining their names and contact information after a crash, accident victims can ensure that they retain access to critical information and statements. A good witness could mean the difference between the success or failure of a case.
Tulsa Car Accident Attorneys
The kinds of evidence collected after a crash will play an extremely important role in the outcome of a case. If you were involved in a car accident in Oklahoma and need help assessing and strengthening your claim, don't hesitate to get in touch with the dedicated Tulsa auto accident lawyers at Levinson Law, P.C. You can set up a meeting with a member of our legal team by calling 918-492-4433 or by contacting us online.