Deadline For Filing A Nursing Home Abuse Lawsuit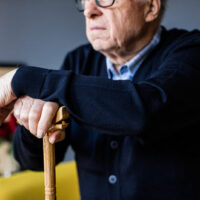 In Oklahoma, victims of nursing home abuse, or their families, can file civil claims against the at-fault parties, including employees, administrators, and the nursing homes themselves. There are, however, a number of rules regarding these types of claims, including how much time a plaintiff has to file a lawsuit in court. Failing to abide by these rules can have devastating consequences for a person's claim, even leading to its dismissal and the loss of the chance to recover compensation for a victim's losses. To learn more about these rules, including important filing deadlines, please reach out to our experienced Tulsa nursing home abuse lawyers today.
What are Statutes of Limitations?
Every state has specific deadlines by which plaintiffs must pursue a legal action or risk having their cases dismissed. These deadlines are known as statutes of limitations and each will vary depending on the type of claim in question. These deadlines serve a number of different purposes, ensuring that plaintiffs have enough time to establish the facts of the case, obtain legal advice, and attempt to remedy the situation before filing a case. Furthermore, evidence is much less likely to disappear when there is a specific deadline for a case, witnesses are also more likely to be located, and witness recollections will be fresher. Having a deadline does, however, mean that plaintiffs should not delay when filing a lawsuit, as doing so can have severe repercussions.
Nursing Home Abuse Statute of Limitations
In Oklahoma, lawsuits based on nursing home abuse and neglect must be filed within two years of when the first signs of abuse or neglect were discovered. This is an important deadline and plaintiffs who fail to file in time can usually expect their cases to be dismissed by the court. This can have significant consequences for plaintiffs who may miss out on their only chance of recovering compensation for their medical bills, disability, emotional distress, and pain and suffering.
There are, however, a few exceptions to this rule, under which a court may be willing to extend the two year statute of limitations. This includes situations where the victim is not of sound mind or lacks the capacity to file a lawsuit on their own behalf. Evidence that an injury didn't manifest until a later time could also impact the statute of limitations in a nursing home abuse case. For help determining how long you or a loved one have to file a nursing home abuse lawsuit, place reach out to our legal team today.
Call Today to Learn More About Filing a Nursing Home Abuse Lawsuit
Filing a lawsuit against a negligent nursing home is often an injured resident's best option for recovering compensation to pay for medical bills and other losses. Unfortunately, even plaintiffs with valid claims could end up missing out on this opportunity if they fail to file their claims before the expiration of the statute of limitations. To ensure that your own claim has the best chance of success, please reach out to the dedicated team of Oklahoma nursing home abuse lawyers at Levinson Law, P.C. by calling 918-492-4433 today.
Resource:
law.cornell.edu/wex/statute_of_limitations