Investigating Claims Of Nursing Home Abuse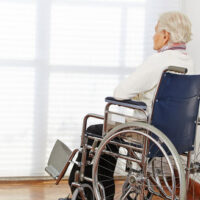 Even when a family suspects that a loved one is being neglected or abused at a nursing home, proving that these types of illegal practices are occurring can be difficult. One of the best ways to go about doing so is to conduct a thorough investigation into the allegations of abuse, a task that dedicated nursing home abuse legal teams are uniquely equipped to handle. For help investigating your own loved one's nursing home living situation, please call our experienced Tulsa nursing home abuse lawyers today.
Determining Liability
One of the first things legal teams attempt to do when faced with a nursing home abuse case is to determine who was at fault for the injuries suffered by a client's family member.  This could include everyone from a nurse or maintenance worker to another resident or even a visitor. Furthermore, the nursing home could also bear some responsibility for a claimant's injuries if there is evidence that they were aware of the abuse, but didn't stop it, or hired an unqualified employee. In pursuit of determining liability, an experienced legal team will need to work to obtain crucial evidence to strengthen a case.
Collecting Evidence
The types of evidence that can be used to prove that nursing home abuse is occurring at a facility are wide ranging, but most often include:
Medical records from treating doctors and hospitals;
The resident's medical bills, imaging records, and prescriptions, as well as any documentation associated with a specific injury or condition;
Photos of a resident's injuries or of unsanitary or unsafe conditions at the facility;
Any incident or police reports created following an accident at the facility;
Security camera footage showing the abuse;
Nursing home maintenance and repair reports, which could prove negligence on the part of the facility;
Statements from any eyewitnesses who saw the abuse or neglect occurring;
Employee records, qualifications, or even criminal histories if they involve incidents of abuse or violence; and
Claims of abuse made by other residents.
Nursing homes don't always make it easy to collect this kind of evidence, especially when fault is clear. In fact, many facilities go out of their way to hide evidence or make it so difficult to obtain it, that by the time it is collected, so much time has passed that its validity is put into question. In these cases, having an experienced attorney on your team who is familiar with state and federal nursing home law can make all the difference in ensuring that an investigation into a facility's actions is conducted thoroughly and that any evidence that is collected can be used against the nursing home in court.
Call Today to Schedule a Complimentary Consultation
Filing a successful case against a well-funded nursing home can be difficult, especially for those without legal representation. To learn more about investigating and prosecuting a case against a loved one's long-term care facility for neglect or abuse, please call Levinson Law, P.C. at 918-492-4433 and speak with one of our dedicated Tulsa nursing home abuse lawyers.