Nursing Home Abuse Compensation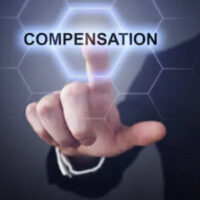 While no amount of money can compensate a victim of nursing home abuse for the pain and suffering that he or she endured, recovering damages from at-fault facilities can play a critical role in helping victims and their loved ones pay for medical care, while also gaining some peace of mind. This financial compensation usually comes either in the form of an out-of-court settlement or damages awarded at trial. Which of these forms of compensation is right for your loved one will depend on the circumstances of your case, so if your relative was the victim of nursing home abuse, it is important to reach out to an experienced Tulsa nursing home abuse lawyer who can evaluate your case and advise you accordingly.
Types of Nursing Home Abuse Compensation
Nursing home abuse compensation is a type of financial payment that is awarded to someone who was abused or neglected while residing in a nursing home or long-term care facility. These payments are made by the nursing home, the abusive staff member, or their insurers. To pursue this kind of financial compensation, the wronged resident or his or her family members will need to file a nursing home abuse lawsuit. At this point, compensation will typically be awarded by:
Reaching a settlement, or out-of-court agreement, in which the at-fault party agrees to pay the plaintiff a certain amount in exchange for dropping the suit; or
Going to trial, where both sides will be given the opportunity to present evidence of their claims and a jury will be tasked with determining whether a damages award is appropriate and if so, in what amount.
Whether awarded via a settlement or a trial verdict, nursing home abuse compensation is intended to right a wrong by covering the financial, physical, and emotional expenses that stem from a victim's abuse or neglect.
Factors Affecting Compensation
The amount that a victim receives in nursing home compensation will vary depending on a number of different factors, including:
The strength of the evidence presented by the plaintiff, which could include camera footage, witness statements, and medical records;
The egregiousness of the conduct exhibited by the defendant, which is often reflected in the severity of the plaintiff's injuries;
Whether the parties attempt to negotiate a settlement agreement or go to trial, with the former often receiving less than they would if they litigated their case, but the latter potentially risking a negative verdict; and
Whether the plaintiff has obtained legal help from a nursing home abuse lawyer who is well-versed in the ins and outs of pursuing these types of claims.
To learn more about how these factors apply in your own case, please reach out to our dedicated legal team today.
Offering Free Case Reviews
If your loved one was the victim of nursing home abuse or neglect while residing in a long-term care facility, recovering compensation could give you the best chance of paying off their medical bills and related losses. For help filing your own claim for compensation, please call 918-492-4433 and set up a meeting with one of the dedicated Tulsa nursing home abuse lawyers at Levinson Law, P.C. today.
Resource:
ncbi.nlm.nih.gov/books/NBK98786/