Minimizing Fall Risks in Nursing Homes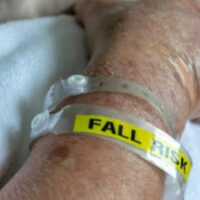 Every year, millions of elderly individuals sustain serious injuries as a result of falls, many of which occur in nursing home facilities. While there are many ways that facilities can minimize fall risks, an alarming number fail to take even the simplest of steps, such as conducting fall assessments when a new resident moves in or providing residents with walkers and wheelchairs. Facilities that don't take these precautions can be held liable by those who are injured as a result, so if your own loved one was injured in a nursing home fall that could have been prevented, you should contact an experienced Tulsa nursing home fall lawyer who can walk you through your legal options.
Risk Factors for Nursing Home Falls
Most nursing home falls are the result of a combination of environmental factors and medical issues. For instance, many elderly residents suffer from lower body weakness, which can significantly increase a person's chances of falling. Other potential health problems that could increase fall risk include:
Vitamin D deficiency;
Balance or walking difficulties;
Use of certain medications that impact balance;
Foot pain; and
Vision problems.
The following environmental factors can also play a role in increasing a nursing home resident's risk of falling:
Slippery floors;
Poor footwear;
Loose carpeting;
Poor lighting;
Cluttered walkways; and
A lack of railings and grab bars.
Fortunately, many of these risk factors can be eliminated if proper precautions are taken. For instance, installing grab bars in showers can help keep residents from slipping, while issuing residents good shoes with reliable traction can prevent falls in hallways and on slippery floors.
A Legal Duty to Prevent Falls
Nursing homes are legally required to keep their residents safe, which includes implementing fall prevention measures, such as:
Conducting a fall assessment whenever a new resident arrives;
Identifying and closely monitoring residents with fall risks;
Ensuring that residents have access to walkers and wheelchairs;
Asking a doctor to review a resident's medications and make adjustments to decrease fall risk;
Providing residents with hip pads to prevent fractures in the event of a fall;
Installing grab bars in bedrooms and bathrooms;
Quickly cleaning up any spills;
Removing clutter from the floor;
Regularly checking the residents' vision;
Providing residents with Vitamin D supplements; and
Helping residents engage in strength and balance exercises.
Nursing homes that fail to take these precautions could be held liable for falls resulting from their negligence. This includes not only failing to take fall risk precautions, but also failing to hire adequate staff, failing to provide employees with adequate training, making medication errors, or inadequately monitoring residents with a high fall risk.
Get in Touch with a Tulsa Nursing Home Fall Lawyer
If your own loved one suffered a fall in a nursing home and you believe it was caused by the facility's negligence, our experienced attorneys can help. Please call 918-492-4433 today to learn more about recovering compensation for your relative's injuries from the dedicated nursing home abuse attorneys at Levinson Law, P.C.
Resource:
cdc.gov/homeandrecreationalsafety/falls/adultfalls.html