Oilfield Explosions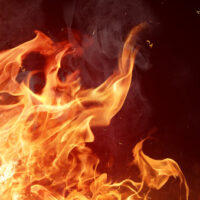 Oil and gas extraction play a crucial role in our country's economy. There are, however, also a number of risks that come with working in this industry, as the job is both physically demanding and centers around highly flammable substances that can only be accessed through the use of heavy machinery. Fortunately, injured oilfield workers who are hurt on the job are not without legal recourse, so if you or a loved one were hurt while working on an oilfield in Oklahoma, you should think about discussing your case with a Tulsa oilfield accident lawyer who has experience with filing this type of claim.
What Causes Oilfield Explosions?
Extracting oil and gas requires the use of highly pressurized equipment. This, combined with the fact that extracted oil and many oil byproducts, as well as the chemicals and substances used in drilling, are highly flammable, means that explosions are an ever present risk on oilfields. Not all explosions, however, involve drilling. Fatal explosions have, for instance, occurred when the flammable vapor inside of holding tanks ignited after an employee engaged in welding activities nearby. Furthermore, introducing any type of ignition source, even static electricity or lightning, to a gas or oil storage tank can also cause explosions when the hydrocarbon vapors inside the tank ignite. In one recent Oklahoma case, three oilfield workers were injured when the workers were attempting to clean the bottom of a storage tank with chemicals and a vacuum truck. Oilfield explosions have also been linked to:
The improper maintenance of drilling equipment;
The use of certain chemicals when drilling;
A failure to address corrosion in pipes and metal holding tanks;
Drilling into highly pressurized oilfields despite warnings;
Malfunctioning equipment; and
Poor weather conditions, including strong winds and lightning storms.
Whether based on negligence or violated safety protocols, these kinds of activities can have deadly consequences for oilfield workers.
Explosion-Related Injuries
The impact of oilfield explosions can be brutal for those working in the area where the explosion occurred, who are at risk of suffering serious and potentially deadly, injuries, such as:
Severe burns;
Loss of limbs;
Injuries to the respiratory system;
Internal injuries;
Broken bones;
Brain trauma; and
Loss of sight and hearing.
The severity of the kinds of injuries that often accompany oilfield explosions means that even those who obtain treatment, could end up suffering from permanent disfigurement or disability. Fortunately, workers' compensation benefits cover initial treatment costs, as well as the cost of future medical care. Injured workers could also be entitled to partial wage loss replacement. How long those benefits will last depends on a few different factors, including how disabling the injury is. If deemed permanently disabling, for instance, a person could receive benefits for the rest of his or her life.
Call Today for Help with Your Oilfield Injury Claim
The injuries sustained by oilfield workers can have devastating consequences for victims and their families. You do not, however, have to go through the process of obtaining compensation on your own. Please call Levinson Law, P.C. at 918-492-4433 to learn more about how a dedicated Tulsa oilfield injury lawyer can assist you with your claim.
Resource:
csb.gov/file.aspx?DocumentId=5631