The Overmedicating of Nursing Home Residents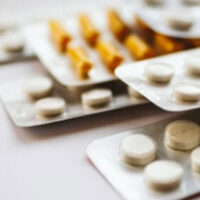 While appalling stories of unhealthy or unsafe living conditions in nursing homes have become increasingly common, these are by no means the only forms of abuse and neglect that nursing home residents are forced to endure. For instance, overmedicating has proven to be a serious problem in U.S. nursing homes. Whether the result of understaffing and the negligent administration of excessive medications, or the intentional overmedication of residents deemed uncooperative, this type of activity has devastating consequences for residents and their families. To learn more about holding a nursing home liable for its own use of these types of unlawful practices, please reach out to our experienced Tulsa nursing and medication error lawyers today.
A History of Overmedication
In prior years, many nursing homes and long-term care facilities used medications to chemically sedate their residents. The use of antipsychotics and sedatives to calm patients was particularly common, especially amongst residents who were suffering from dementia. Fortunately, nursing homes are now under more intense scrutiny and are actually prohibited from chemically restraining residents except in emergency situations. There is, however, alarming evidence that the practice of chemical sedation continues to take place, both in the form of intentional overmedication and accidental overmedication.
Types of Overmedication
Intentional overmedication, as its name suggests, occurs when a resident is given more medication than is necessary, or medication that he or she wasn't even prescribed. This is often referred to as chemical restraint, as it is used primarily to make residents easier to control. Accidental overmedication, on the other hand, is more likely to occur due to:
Undertrained staff members;
Miscommunication between staff members and physicians;
Complexities in a resident's drug regimen; and
An improper staff to resident ratio.
Whether it was intentional or accidental, nursing homes can be held liable for overmedicating nursing home residents.
Proof of Overmedication
It isn't always possible to tell when a resident is being overmedicated, especially during these turbulent times when many nursing homes are barring visits by loved ones. There are, however, a few signs that could indicate that a person is being overmedicated, including:
Drowsiness or excessive sleepiness;
Confusion or grogginess;
Hallucinations;
Physical complications like dry mouth and ulcers;
Dizziness or falls;
Seizures;
Unexplained withdrawal; and
Changes in mobility and physical interactions.
Residents who are overmedicated for long periods of time could also suffer from a build-up of drugs in their system, which could in turn lead to acute medical conditions like stroke and heart attacks.
Call Today for Help with Your Case
Nursing home residents who are overmedicated could be entitled to pain and suffering damages, as well as compensation for medical care, relocation, housing, and loss of enjoyment of life. However, proving that a nursing home is providing negligent care can be difficult, especially when the allegations involve claims of overmedication, so if you suspect that your own loved one is being mistreated or overmedicated and have contacted the proper authorities, please call 918-492-4433 to speak with one of the experienced Tulsa nursing and medication error lawyers at Levinson Law, P.C. about your legal options.
Resource:
oig.hhs.gov/newsroom/news-releases-articles/overmedication-nursing-home-patients-troubling/