What Are The Different Types Of Truck Accidents?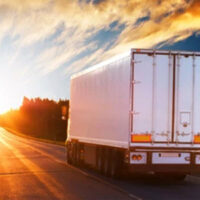 Truck accidents, like any other type of collision involving a passenger car, vary in type and seriousness. There are, however, certain types of crashes that are unique to commercial vehicles. These include underride and override crashes, jackknife accidents, and wide turn accidents. If you were involved in one of these types of collisions with a commercial truck driver and have questions about your recovery options, call our Tulsa truck accident legal team today for answers.
Underride Accidents
One of the most devastating types of truck accidents in which the driver of a passenger vehicle can be involved is the underride crash. This occurs when a much smaller passenger car rear-ends a commercial vehicle, and because it is so much lower to the ground than the truck, slides beneath it, often shearing off the top of the vehicle entirely. Underride accidents are notoriously devastating and often result in the deaths of the occupants of the smaller vehicle. In an effort to help prevent these accidents, regulators started requiring that new trucks be equipped with underride guards, which are made of pieces of steel and hang from the backs of large trucks.
Override Accidents
Override accidents are similar to underride crashes, in that a smaller vehicle becomes lodged underneath larger trucks. In these scenarios, however, it is the commercial truck that rear-ends the smaller vehicle, and due to its higher profile, actually slides over the rear of the car, crushing it from the back. Like underride accidents, these types of collisions tend to result in catastrophic injuries.
Jackknife Accidents
Jackknife accidents occur when a truck pivots at the point where the cab is attached to the trailer, so that the trailer ends up at a 90 degree angle to the cab. They typically occur when a truck tries to brake suddenly and the trailer portion, either due to equipment failure or improperly loaded cargo, is unable to come to a stop as quickly as the cab. Jackknife accidents often result in multi-vehicle pile-ups, as the trailer swings out and blocks multiple lanes of traffic.
Wide Turn Accidents
Wide turn accidents occur when a commercial vehicle takes a right turn, which also necessitates the swinging of the cab to the left. When other drivers don't leave enough space for this maneuver, they could end up struck when attempting to use a neighboring lane or could even get caught beneath the truck in an underride situation.
Spilled Cargo Accidents
Another type of accident that occurs much more often with commercial vehicles is the spilled cargo crash, which occurs when improperly loaded cargo either falls off a flatbed truck, causing a multi-vehicle pile-up, or a trailer that hasn't been weighted properly tips over, often while turning, causing it to spill cargo onto the roadway and into the path of other vehicles.
Set Up a Free Consultation Today
Call us at 918-492-4433 to speak with one of the dedicated Tulsa truck accident attorneys at Levinson Law, P.C. about seeking compensation for your accident-related medical bills and property damage.
Sources:
iihs.org/topics/large-trucks/truck-underride
fox23.com/news/downtown-tulsa-ramp-closed-after-semi-spills-steal-beams-all-over-road/6K3P5ZDRH5DYBL5CHQ6L5SFARA/