What Caused My Jackknife Truck Accident?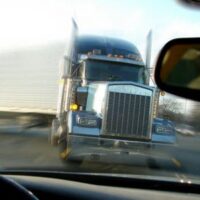 Jackknife accidents are a type of crash unique to semi-trucks and tractor trailers that occur when the cab and trailer portions of a vehicle start moving independently, with the trailer portion swinging out to the side of the cab and forming a 90 degree angle. There are a lot of different causes for these kinds of accidents, but most can be linked to driver error, an environmental factor, or a mechanical defect.
Driver Error 
Many jackknife accidents can be attributed to driver error, such as:
Driving too fast, especially around curves;
Suddenly braking when a cab and trailer are not in alignment;
Failing to ensure that a trailer load is properly balanced, secured, and does not exceed the maximum weight thresholds; and
Failing to modify driving habits despite hauling an empty trailer, which means that there is far less traction between the truck's tires and the road.
These kinds of driver errors can be committed for a lot of reasons, but most can be linked to things like driving while distracted, drunk driving, falling asleep at the wheel, or a lack of training and supervision.
Environmental Factors 
Environmental factors, such as slippery and wet roads are also responsible for many jackknife accidents, as this is often when a truck's tires have the least amount of traction. Road traction loss can cause cargo loads to shift, which in turn can result in a trailer swinging away from a cab if a driver exceeds the speed limit or brakes suddenly. To reduce their chances of causing this type of accident, truck drivers are directed to use extra care when there is inclement weather, such as rain, snow, or fog. Driving in high winds also deserves extra caution, especially when a trailer is empty and already prone to jackknifing.
Mechanical Defects 
The third most common cause of jackknife accidents is mechanical defect, which includes everything from the failure of a truck's hydraulic brake system to tire blowouts. Frustratingly for accident victims, these kinds of dangerous problems often could have been prevented if trucking companies properly inspected their vehicles as required by federal law. In fact, in one report the Federal Motor Carrier Safety Administration (FMCSA) found that of more than two million roadside inspections, almost 24 percent were found to be in significant violation of safety codes. These rules require pre-trip, in-transit, and post-trip inspections, as well as a careful annual inspection. Trucking companies that fail to take these precautions can be held liable if their carelessness resulted in a jackknife accident.
Call a Tulsa Truck Accident Lawyer Today
Jackknife accidents almost always have significant repercussions for the parties involved, as these kinds of crashes usually result in the blocking of several lanes of traffic and multiple collisions. It is, however, possible for accident victims to hold negligent truck drivers and trucking companies liable for their crash-related losses. To learn more, reach out to the dedicated Tulsa truck accident lawyers at Levinson Law, P.C. by calling 918-492-4433 today.
Sources: 
fmcsa.dot.gov/safety/data-and-statistics/vehicles-table-17-large-trucks-crashes-jackknife-occurrence-and-crash-4
fmcsa.dot.gov/safety/research-and-analysis/large-truck-crash-causation-study-analysis-brief