Damages Available After An Oklahoma Car Accident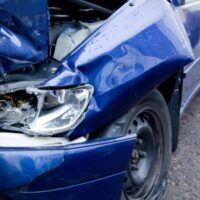 Car accidents can have far-reaching consequences for the parties involved. Serious injuries, for instance, can be not only painful and expensive to treat, but can affect the injured party's personal relationships and ability to work. Fortunately, Oklahoma law allows accident victims to recover a number of different types of monetary damages, which are designed to help compensate for these accident-related losses. While it is true that money can't always compensate someone for the pain and suffering he or she endured because of an accident, it can go a long way towards helping injured parties get back on their feet.
The damages that an injured party receives will, however, directly correspond to the losses experienced after a particular accident. Everyone's losses are not the same, which is why it's so important for Oklahoma accident victims to work with an experienced Tulsa auto accident lawyer, who can evaluate the specific details of their case and attempt to recoup their losses accordingly.
Economic Damages
Economic damages are directly tied to a person's monetary losses, making them relatively easy to calculate. They often include reimbursement for:
Medical expenses incurred because of the accident-related injury;
Property damage, including the cost of vehicle repair or replacement;
Lost wages, including future lost income; and
The cost of household services, including child care expenses if applicable.
Recovering economic damages will require specific proof of the victim's losses. Evidence of lost wages, for instance, can be established using pay stubs and tax returns, while medical bills and invoices can be used to demonstrate the cost of treating the injury in question.
Non-Economic Damages
Although they also fall under the broad category of compensatory damages, non-economic damages are a bit different than their economic counterpart, as they are generally harder to quantify. Examples include the pain and suffering endured by the victim because of his or her injuries, as well as the emotional distress not only of the accident victim, but also of his or her family members. Some injured parties may even qualify for loss of consortium if their personal relationships are damaged because of the accident. Non-economic damages are usually more difficult to calculate and will depend on a few different factors, including the severity of the injury and the degree of negligence exhibited by the parties involved.
Punitive Damages
The last type of damages that an accident victim could be entitled to is known as punitive damages. These damages, unlike compensatory damages, are specifically awarded to punish a defendant for gross negligence or intentional misconduct. Although they are rare, they are awarded in cases where a jury or judge deems a person's conduct to be particularly egregious.
Schedule a Free Consultation with a Tulsa Car Accident Lawyer
An experienced car accident lawyer can help give you a better idea of the types of damages to which you could be entitled after your own crash. Contact our team at Levinson Law, P.C. by calling 918-492-4433 to set up an appointment today.