Filing A Car Accident Report In Oklahoma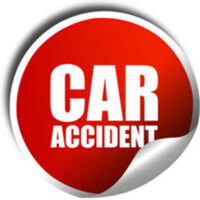 The instinct of many of those who are involved in car accidents is to contact the police. What some don't realize, however, is that Oklahoma law actually requires motorists to report certain car accidents. Doing so has a number of benefits. For instance, it ensures that injured parties receive emergency medical care if necessary and also initiates the process of filing an accident report, which can be used at a later date to prove fault for the crash. If you were recently involved in a car accident and have questions about your own obligations in regards to filing a report, or need help obtaining the copy of the police report drafted after your collision, consider reaching out to an experienced Tulsa car accident lawyer for assistance.
Reporting a Car Accident
Under Oklahoma law, drivers are required to report car accidents when their collision resulted in an injury or death. In these cases, drivers must notify the local police department about the crash. The only exception to this rule applies in situations where a person's injuries are severe, in which case, his or her responsibility to report will be waived.
What if There Were No Injuries?
Generally, if a collision only resulted in minor vehicle damage, the parties won't be required to report the accident. However, if damage to any vehicle or other property ends up totaling $300 or more, the driver will need to take steps to report the accident in writing to the Oklahoma Department of Public Safety. The parties involved will have six months from the date of the crash to report the accident, as well as any monetary settlement agreements they entered into.
Even when not legally required, reporting an accident is usually a good idea, regardless of the degree of damage or physical injury involved, as the responding officers will create a police report that can be used to establish fault if the damage ends up being worse than was thought. This report will eventually be filed both locally, as well as with the Oklahoma Department of Public Safety.
Exchanging Information
Even when vehicle damage is minor, drivers who are involved in collisions are still required to exchange certain information, including their names, addresses, vehicle registration numbers, and driver's license numbers. If, for some reason, one of the drivers refuses to provide this information, police officers who respond to the scene of the accident can obtain it. This is another reason why reporting a collision to the police is usually a good idea. Some insurance companies actually require a police report before they will begin processing a car accident claim.
How a Tulsa Car Accident Lawyer Can Help
If you were recently involved in a car accident, you could end up facing a number of challenges when attempting to obtain an insurance settlement that covers all of your losses. An experienced Tulsa car accident lawyer, who can advocate on your behalf, can make all the difference to the outcome of your case. Call Levinson Law, P.C. at 918-492-4433 to learn more.
Resource:
oklegal.onenet.net/oklegal-cgi/get_statute?99/Title.47/47-10-107.html