Negligent Security in Nursing Homes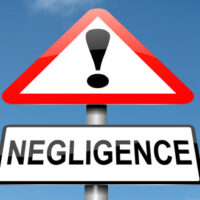 Understaffing and a lack of training pose some of the greatest threats to nursing home residents across the U.S., as they often result in substandard care, including negligent security. To learn more about negligent security and other forms of nursing home abuse, please reach out to one of our experienced Tulsa negligent security lawyers today.
Causes of Lapses in Security
Security lapses in nursing homes and assisted living facilities can occur for a number of reasons, but most can be linked to:
Inadequate control of a facility's entrances and exits, which includes a failure to require visitors to provide identification or comply with check-in procedures;
A lack of a suitable video surveillance system, which should be comprehensive and provide coverage of both exterior and interior common areas;
Poor lighting inside common areas, which can pose a danger to visitors and residents alike if the lack of lighting obscures hazards;
Poor lighting around the facility, including parking lots, where visitors and employees could become the victims of criminal activity;
The incomplete screening of staff for a history of safety violations; or
The improper control of the facility itself, which includes a failure to supervise residents or to control the exits on the property.
Please call our office today to learn more about holding a nursing home accountable for its negligence.
The Results of Negligent Security
Most negligent security cases involve situations where a person was injured in a criminal attack, like a robbery or assault. Nursing home residents are especially susceptible to serious injury in these cases, as they are often already struggling with serious medical conditions or are physically weak. It is also possible, however, to file this type of claim against a nursing home when the carelessness of the facility in question allowed a resident to wander off of the property entirely. This can have devastating consequences for residents with cognitive conditions or memory loss, who may be unable to find their way back to the facility, while also being at the mercy of the elements. Fortunately, it is possible for nursing homes to be held liable for failing to provide their residents with adequate security, both inside and outside of the facility. Plaintiffs will have a particularly strong case if there is evidence that:
The facility knew that the resident had a propensity to wander;
The facility received notice of wandering residents on prior occasions;
The facility failed to install alarm bells and security cameras; or
The facility failed to recognize that a resident was missing for an unreasonable amount of time.
To learn more about the kinds of carelessness that could support a negligent security claim, please reach out to our office today.
Contact Our Tulsa Nursing Home Abuse Legal Team
If your loved one was injured in an assisted living facility or nursing home and you believe that a security lapse contributed to the injury, please call the experienced Tulsa negligent security lawyers at Levinson Law, P.C. today to discuss your situation. You can reach us by calling our office at 918-492-4433 or by sending us an online message.
Resource:
health.usnews.com/wellness/aging-well/articles/2017-10-31/why-ongoing-vigilance-is-a-must-when-a-parent-lives-in-memory-care