Nursing Home Evictions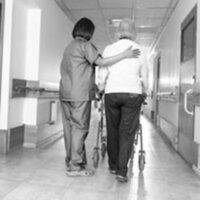 Not all forms of elder abuse require physical violence or emotional trauma. For instance, many nursing home residents find themselves with nowhere to live after being evicted improperly or without just cause, a situation that also falls under the umbrella of nursing home abuse and neglect. Fortunately, those who find themselves in these circumstances are not without legal recourse, so if your own loved one was unfairly or improperly evicted from a nursing home, it is critical to reach out to an experienced Tulsa nursing home abuse lawyer who can help you hold the facility accountable for its actions.
Legal Protections from Improper Eviction
After a series of complaints regarding improper evictions by nursing home administrators, Congress enacted two federal laws that apply to all nursing homes that accept Medicare or Medicaid payments. These laws specifically forbid the transfer or removal of Medicaid residents just because a facility stops participating in the federal program. To avoid running afoul of this law, nursing homes that decide to leave the Medicaid program can only remove or transfer residents who receive federal aid because:
Removal is essential for the health and safety of other residents or employees;
A resident's health has improved to such a degree that residency is no longer necessary;
The resident hasn't paid for nursing home services; or
The nursing home is closing its doors.
Even in these cases, nursing home facilities must follow strict procedures when removing or transferring a resident. For instance, residents have the right to appeal the decision, resist removal if the facility never notified them that it no longer accepts Medicaid, receive a 30 day written notice of the transfer, and be granted a safe and orderly removal.
Examples of Improper Removal
Besides being protected by federal law, nursing home residents in Oklahoma are also shielded from improper removal or transfer from long-term care facilities by the Nursing Home Care Act and the Long-Term Care Security Act, which make it illegal to:
Transfer a resident for non-medical, non-payment, or non-health-related reasons;
Remove a resident because of authorized electronic monitoring in his or her room;
Remove a resident because he or she files a complaint or testifies against the facility; or
Remove or transfer a resident without giving that person at least ten days written notice, unless a health emergency doesn't permit such notice.
Examples of other conduct that could justify a claim of improper removal or transfer from a nursing home include: transfer to an unsafe setting, eviction while a resident is hospitalized, eviction for complaining  or questioning staff, or removal for refusing medical treatment.
Here to Help with Your Nursing Home Abuse-Related Concerns
If your loved one was improperly removed or transferred from a nursing home facility, please contact Levinson Law, P.C. One of our dedicated Tulsa nursing home abuse lawyers can walk you through your legal rights and help determine whether you qualify for compensation. We can be reached at 918-492-4433 or via online message.
Resource:
govinfo.gov/content/pkg/PLAW-106publ4/pdf/PLAW-106publ4.pdf