Toxic Exposure During Flowback Operations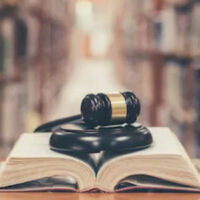 Most people know that the gas and oil extraction industry is a dangerous one, in large part due to the high risk of fires and explosions. While these types of accidents are a very real risk for employees and do cause hundreds of injuries every year, some of the most devastating injuries actually stem from a much less obvious culprit, toxic exposure. Oilfield drilling and fracking exposes workers to a wide range of chemicals on a daily basis, many of which can cause serious medical conditions.
Unfortunately, exposure to toxic chemicals often has permanent consequences for victims who could suffer from lifelong disability, or even lose their lives as a result. These types of injuries are compensable under the state's workers' compensation law, so if you were hurt after coming into contact with a toxic chemical on your Oklahoma worksite, you should reach out to an experienced Tulsa oilfield accident lawyer who can help you file a claim.
Flowback Operations
Many aspects of the oil and gas extraction process expose oilfield workers to the risk of coming into contact with dangerous chemicals. Flowback operations, however, have proven to be particularly perilous in this regard. This is the stage of oil extraction when fluids from the well bore are collected after hydraulic fracturing. In addition to exposure to the mixture of chemicals that are injected during this process, returning fluids can also contain a number of naturally occurring materials that come from the earth, such as hydrocarbons like benzene. These chemicals are often dangerous. Benzene, for instance, is a known carcinogen that causes cancer.
Once separated, flowback fluids are stored in tanks, linked pits, and ponds before recovered oil is pumped to production tanks. Once stored, workers still have regular contact with these chemicals, as they are required to periodically gauge the fluid levels in flowback and production tanks by using hand-held gauges. Studies have revealed that workers who gauge tanks are often exposed to higher than recommended levels of benzene, either while opening access hatches and gauging tanks, or due to fugitive emissions from other equipment used in the drilling process, such as separators, piping, and valves. Hydrocarbon emissions like benzene also have the potential to generate explosive concentrations, which can prove deadly for nearby workers.
Exposure-Related Injuries
Many of the chemicals found in hydrocarbons that are extracted during flowback operations are extremely toxic at high concentrations. These types of substance, for instance, have been found to affect the eyes, breathing, and the proper functioning of the nervous system. At particularly high concentrations, some chemicals can even cause an abnormal heartbeat. The specific symptoms that come with exposure to toxic chemicals also varies based on the type of substance in question. Exposure to benzene, for example, which can occur through inhalation, skin or eye contact, or ingestion can cause lung irritation, dizziness, headaches, and exhaustion, all of which could signify a more serious problem, like leukemia in the blood or bone marrow.
Set Up a Free Consultation
If you were exposed to a dangerous chemical while working in an oilfield, you could be entitled to workers' compensation benefits and a potential damages award from a negligent third party. To learn more about filing these types of claims, please reach out to our experienced Tulsa oilfield injury lawyers at Levinson Law, P.C. by calling 918-492-4433 today.
Resource:
blogs.cdc.gov/niosh-science-blog/2014/08/21/flowback-2/