The Most Common Types of Oilfield Accidents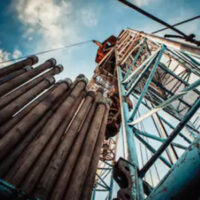 While anyone can be hurt while on the job, certain occupations are notorious for being particularly dangerous for employees. Oilfield workers, for example, are more at risk of sustaining injuries as a result of gas explosions, fires, and exposure to toxic chemicals. Fortunately, it is possible for injured oilfield workers to obtain compensation for their losses after a workplace accident, so if you or a loved one were recently injured while employed in the oilfield industry, it is critical to speak with an experienced Tulsa oilfield accident lawyer who can evaluate your case and advise you accordingly.
Explosions and Fires
The oil and gas industry requires the use of extreme heat, sophisticated drilling equipment, and complicated chemical reactions. Unfortunately, even a minor irregularity in any part of the oil extraction process can have catastrophic repercussions. For instance, extreme pressure from burning vapors can cause gas to erupt, resulting in devastating fires and explosions. Furthermore, these types of fires are almost always difficult to extinguish because they involve high volumes of fuel. For this reason, oilfield fires tend to cause widespread physical damage and increase the potential for serious injury amongst employees.
Equipment Failure
The machinery used to drill, store, and transport oil is highly specialized and extremely complex, which means that a small problem with a single part can put an entire operation at risk. To avoid this, drilling companies are required to take a number of precautionary steps, including:
Ensuring that pipes and valves are not corroded;
Replacing worn cables and loose tongs;
Keeping pumps and valves at certain pressure levels, which can prevent explosions and leaking; and
Repairing welding defects and addressing evidence of over stress.
Companies that fail to take these steps put thousands of employees at risk of serious injury and so can be held liable for their negligence. Similarly, machinery manufacturers whose defective products caused an accident can be held at least partially responsible for an accident victim's injuries.
Slip and Fall Accidents
Slip and fall accidents are one of the most common workplace accidents in the country, but those who work with oil and similar substances are at an even higher risk of suffering from this type of accident. This is largely due to the fact that the molecules in oil products slide over one another, rather than coming into direct contact, which results in a lack of friction. This in turn, means that these substances remain slippery, regardless of the surface on which they're located, putting any employees who encounter the substance at risk of serious injury, including broken bones, head trauma, and spinal cord injury.
Call Today for Help with Your Case
Whether the result of insufficient training, defective equipment, the decision to ignore industry regulations, or a failure to follow shutdown protocols, injuries sustained on oilfields tend to be severe and typically require expensive treatment. Fortunately, it is possible to recover compensation from negligent oil drilling companies whose actions result in employee injury, so if you or a loved one were hurt while working at an oilfield in Oklahoma, please call 918-492-4433 to speak with one of the experienced oilfield accident lawyers at Levinson Law, P.C. today.
https://www.injurylawyerok.com/were-you-injured-in-an-oilfield-accident/