Financial Abuse in Nursing Homes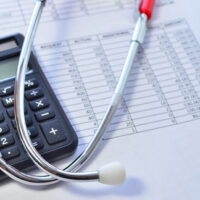 Although physical violence and neglect may be the first thing that most people think about when they hear the term nursing home abuse, the reality is that this is not the only type of abuse to which residents could be vulnerable. For instance, financial exploitation can have devastating consequences for nursing home residents, many of whom have limited incomes. Unfortunately, because there isn't always physical evidence of financial exploitation, unscrupulous staff members and administrators are often able to avoid detection for months or even years. It is, however, possible to hold nursing homes accountable for their failure to protect residents from this kind of abuse, so if you believe that your loved one was the victim of financial abuse, you should consider speaking with an experienced nursing home financial abuse lawyer in Tulsa who can help protect their interests.
What is Financial Abuse?
Financial abuse, which is also often referred to as financial exploitation, is defined as the improper or illegal use of someone else's funds, property, or assets. While any person could end up the victim of financial exploitation, nursing home residents are especially vulnerable to this kind of abuse, as they are often unaware of the specific details of their financial holdings, are at the mercy of nursing home employees, or have difficulty remembering their actions.
Warning Signs
Financial exploitation of the elderly can take a number of different forms, but the most common include:
Cashing a resident's checks without authorization;
Forging a resident's signature;
Stealing or misusing a nursing home resident's possessions or money;
Coercing or deceiving a resident into signing documents, including wills and contracts; and
Improperly using power of attorney authorization in handling a person's finances.
Although some forms of financial abuse have distinct warning signs, many others do not. It is, however, a good idea to keep an eye out for certain behavior, including:
Sudden and unexplained withdrawals;
The disappearance of personal items;
Unexplained transfers of assets or funds;
Abrupt changes in a resident's financial documents;
Evidence of forged signatures on financial transaction documents; and
An unwillingness to discuss financial issues.
Although these are some of the most common signs of financial exploitation, they are by no means the only ones, so if you suspect that a loved one may be the victim of financial abuse, please don't hesitate to call our office today to learn more about your legal options.
Preventing Financial Abuse
There are a few steps that the loved ones of nursing home residents can take to help prevent financial abuse, including:
Involving several individuals in major financial decisions;
Using automatic bill paying systems and direct deposit;
Regularly assessing financial records for evidence of suspicious activity;
Shredding financial documents; and
Hiring a geriatric care manager to oversee a resident's finances.
Unfortunately, even those who take great care to protect themselves from financial exploitation could end up the victims of financial abuse, in which case, they could be entitled to compensation from the institution that failed to prevent it.
Schedule a Complimentary Consultation
If you are concerned that your loved one is being taken advantage of financially by a nursing home staff member, please call 918-492-4433 to speak with one of the experienced Tulsa nursing home financial abuse attorneys at Levinson Law, P.C. today.
https://www.injurylawyerok.com/rising-fears-for-residents-as-oklahoma-nursing-homes-begin-opening-their-doors-to-visitors/