Getting Financial Assistance for Long-Term Care in Oklahoma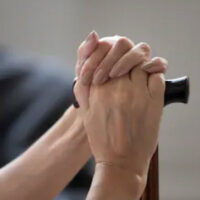 If you've started considering long-term care options, such as a nursing home or assisted care facility, either for you or a loved one, you may be feeling overwhelmed. The financial aspect of long-term care alone can be daunting.
Cost of Nursing Home Care
In Oklahoma, the average cost of nursing home care is $141/day (which equates to $51,465 a year) for a semi-private room, or $169/day (which equates to $61,685 a year) for a private room. This cost can be prohibitive, particularly in situations where the individual in need of care has a spouse who will still be responsible for maintaining their normal costs of living, or when the nursing home expenses are being paid by an adult child with a family or home of their own that they are responsible for. Fortunately, there may be options available to help with the cost.
Medicaid May Help
The first option worth exploring is Oklahoma Medicaid. The easiest way to determine whether Medicaid will assist with your nursing home expenses is to complete a SoonerCare application at your local Oklahoma Department of Human Services office. The application can be completed by you, or someone who represents you, and a DHS caseworker can assist you. If approved, you can expect to receive coverage the same month as your application was filed. In some cases, after you've been approved, SoonerCare can apply retroactively for up to three months prior to your application being filed.
Will I have to use my own money?
In the likely event that Medicaid does not cover the full cost of your nursing home care, DHS will tell you how much of your own income you are responsible for paying to the facility for your care each month. Generally, individuals are entitled to keep $50 of their own money each month for personal use. When one spouse is in a nursing home and the other is not, the cared-for spouse may use up to $1,687/month of their own money to help support their spouse. However, this amount changes each year and varies depending on the specific financial and medical circumstances of each couple. Your spouse may also be able to keep certain assets, like your shared home, furnishings, and vehicle. Other assets will be valued and DHS will determine the monetary value of assets that your spouse is allowed to retain.
Other Things to Consider
It's important to note that if you have transferred assets for less than their worth within the 36-60 months prior to applying for SoonerCare, they may affect your eligibility, or the amount of benefits that you are eligible for. Additionally, the state may pursue reimbursement for the SoonerCare financial assistance by placing a lien on your home or by making a claim on your estate.
Talk to a Tulsa Nursing Home Lawyer
If you or a loved one has been unjustly denied benefits or has been harmed by a nursing home facility's negligence, it is important to speak with an experienced Tulsa nursing home abuse lawyer as soon as possible. The lawyers at Levinson Law, P.C. will assess your unique circumstances and help you seek justice and financial retribution. Schedule a complimentary consultation today.
Resources:
okhca.org/individuals.aspx?id=532&menu=42
okdhs.org/countyoffices/pages/default.aspx
https://www.injurylawyerok.com/oklahoma-nursing-homes-may-re-open-despite-rising-death-toll/