Oklahoma Nursing Home Resident Rights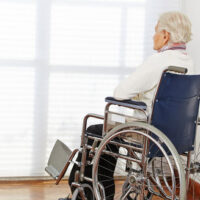 Nursing home residents are entitled to certain rights and protections under state and federal law. If you or someone you love is a resident in a nursing home or assisted living facility in Oklahoma, you should be aware of these rights so you can make sure the facility is in compliance and that you and your loved ones are protected. We've provided an overview below. If you feel you or your loved ones' rights are being violated, speak to a Tulsa nursing home abuse & neglect lawyer as soon as possible.
Oklahoma nursing home residents have a right to:
Make fully informed independent choices.
Participate in group activities (regardless of whether they are social or religious in nature).
Polite and respectful care.
Reasonable accommodations.
Keep and maintain access to personal items.
Security of clothing and other belongings.
Be free from any kind of abuse (mental, physical, emotional).
Be free of physical punishment and the use of forced seclusion as punishment.
Be free of restraints, unless there is a temporary medical need.
Communicate privately over the phone, during visits, with other residents or family members, and in consultations with a lawyer or medical professional.
Send and receive mail expeditiously and unopened.
Manage their own financial affairs or appoint someone else (including the nursing home facility) to do so. Note that if the facility is appointed to manage the resident's financial affairs it triggers a number of other rights regarding quarterly reporting and expenses that the resident is then entitled to.
Not to work or provide labor or professional services for the facility without receiving compensation (unless the task is part of a therapy program).
Receive prompt and sufficient medical care regardless of payment method (or ability to pay).
Be fully appraised of their medical condition by a physician.
Have treatment options (including medications) explained clearly and completely prior to being implemented, and the right to refuse them after receiving this explanation.
Discreet and confidential medical care and treatment.
Receive notice in advance of being transferred that must be at least 30-days (if the facility is Medicaid or Medicare certified).
Grant and refuse access to visitors.
Getting Help
Oklahoma nursing home residents have the right to bring a complaint to any employee of the facility or government, or to a family member or other individual, "without fear of reprisal or discrimination." However, for many nursing home residents, the fear of retaliation paired with their vulnerable position in the facility can prevent them from speaking up. It's important to be vigilant as family members and take advantage of the right to visit the resident in the facility and to bring any issues the resident is having to the attention of the staff. If you see suspicious bruising, bed sores, or suspect abuse is happening, call the police and consult with an experienced Oklahoma nursing home abuse lawyer as soon as possible.
Contact a Tulsa Nursing Home Abuse Lawyer
If you believe your loved one has been harmed as a result of the negligent or malicious conduct in their nursing home, you must act quickly to protect them. Contact the experienced nursing home abuse attorneys at Levinson Law, P.C. They will advocate for your loved one and ensure that justice is served by getting them the treatment they deserve and holding the facility accountable for the harm it caused. Levinson Law, P.C. has decades of experience in this field and has recovered millions of dollars on behalf of abused residents and their families. Call 918-492-4433 today to schedule a consultation.