Wrongful Nursing Home Evictions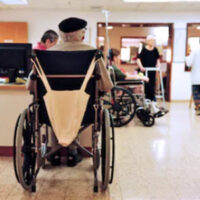 Both state and federal law require nursing homes to comply with certain rules when it comes to admission, billing services, and even transfers and eviction. Failing to implement these rules can have devastating consequences for residents. Fortunately, when nursing home administrators and employees fail to abide by these rules, they can be held liable for resulting damages. These types of claims can, however, be difficult to pursue, so if your own loved one was wrongfully evicted or transferred from a nursing home, you should speak with an experienced Tulsa nursing home abuse lawyer who can walk you through your legal options.
When Can a Nursing Home Evict a Resident?
While nursing homes are allowed to ask residents to leave their facilities, they are only permitted to do so for certain reasons. For instance, under federal law, a nursing home can only evict residents if:
The discharge is necessary for the resident's welfare and the facility can no longer meet the resident's needs;
The resident's health has improved to such a degree that he or she no longer requires the facility's services;
The resident is endangering the health or safety of other residents, employees, or visitors;
The resident has failed to pay for his or her stay at the facility; or
The facility is closing its doors.
In addition to these rules, Oklahoma nursing homes must also abide by specific state laws, which protects residents from being evicted because they filed a complaint against the facility or an employee.
Proper Eviction Procedures
Even if a facility has the right to evict a resident, it must still comply with a number of rules when it comes to the eviction process. This includes giving the resident notice at least 30 days before the proposed discharge. These notices must also contain certain information, including:
The reason for the discharge, which also must be documented in the resident's medical records by a physician;
The date of discharge;
Where the resident will be transferred; and
Information about how to file an appeal.
The only times this 30 day notice is not required is when:
The health or safety of others would be endangered;
The resident's health improves enough to allow for a more immediate discharge;
The resident's urgent medical needs require an immediate transfer; or
The resident has lived in the nursing home for less than a month.
Residents whose rights have been violated by a nursing home's failure to follow these rules often have the option of filing a civil suit against the at-fault facility. Compensation could include everything from reimbursement for housing costs and medical bills to damages for emotional distress and pain and suffering.
Call Today for Help with Your Case
If your own loved one was suddenly transferred from a nursing home without explanation, or you have been notified that he or she is being evicted for an unlawful reason, please call the experienced Tulsa nursing home abuse attorneys at Levinson Law, P.C. to learn more about your legal options. You can reach us by calling 918-492-4433 or by completing one of our online intake forms.