Improper Hiring in Nursing Homes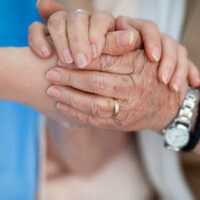 While employers should always take care to hire employees who have the necessary expertise and skills to fulfill their job responsibilities properly, doing so is especially important in some professions. It is critical, for instance, for nursing home administrators to hire employees who are trained to provide care to the elderly. In fact, the hiring process in these types of facilities is of such importance that federal law actually requires the use of strict staffing procedures to ensure that only qualified individuals provide direct care to nursing home residents. Unfortunately, many nursing homes fail to abide by these rules, which can have devastating consequences for residents. Please call our experienced Tulsa nursing home neglect lawyers to learn more about holding a facility accountable for negligent hiring practices.
Staffing Requirements
Under federal law, anyone who provides direct care to a nursing home resident must be licensed to do so, which means that a person must be:
A registered nurse (RN);
A certified nursing assistant (CNA);
A licensed practical nurse (LPN); or
A physical therapist.
However, even with these licensing procedures in place, it is still possible for unqualified employees to slip through the cracks. When this happens and a resident suffers an injury as a result, the nursing home itself can actually be held liable for negligent hiring or negligent supervision.
Examples of Negligent Hiring Practices
Negligent hiring is a type of legal claim that can be filed by clients or customers who are injured by an employee. In a nursing home context, this means that a resident or his or her family could hold a nursing home liable if it failed to take the necessary steps to ensure that the employees they hired were qualified for their jobs. These types of claims are especially common in cases where it is discovered that something in an employee's past could have predicted that he or she would engage in a certain kind of behavior. If, for instance, an employee had been cited for abuse at another nursing home, any facility that hired that person at a later date could be held liable if he or she engaged in the same kind of behavior at the new nursing home.
In these cases, an injured resident could obtain compensation from the nursing home if he or she can prove that the employer knew or should have known about the employee's history, but didn't take the proper steps during the hiring process, such as:
Performing a criminal background check;
Checking an applicant's employment and personal references;
Validating college degrees, licensing, and certifications;
Performing drug screenings;
Checking driving records; and
Performing credit checks.
Taking these steps allows employers to confirm statements made by an applicant, such as why that person left his or her previous job, or why there is a gap in employment on the individual's resume. Injured residents who can prove that a facility failed to take these steps could be entitled to compensation for their losses, including monetary reimbursement for medical expenses, housing costs, and pain and suffering.
Call Today to Learn More About Negligent Hiring Claims
If you have concerns about the hiring practices of your loved one's nursing homes, please reach out to the experienced Tulsa nursing home neglect lawyers at Levinson Law, P.C. by calling 918-492-4433 today.