Liability for Nursing Home Mismanagement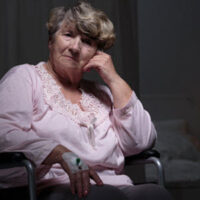 While it is possible to hold individual nursing home staff employees liable for any acts of nursing home abuse that they commit, these are by no means the only individuals who can be held accountable for this type of negligence. In fact, in nursing home abuse cases, it is not uncommon for more than one person or entity to be held liable for abuse or negligence, as these problems are rarely isolated events, but often involve negligence on a facility-wide basis. To learn more about holding a nursing home, its administrator, or its employees liable for poor supervision, mismanagement, or a lack of employee accountability, please reach out to our experienced Tulsa nursing home abuse attorneys today.
Nursing Home Standards
Although some nursing home abuse cases can be attributed to the negligence or lack of care of a single employee, many are the result of a more widespread problem, starting at the management level. For instance, it is extremely difficult for a nursing home that lacks leadership and proper supervision to communicate proper standards to staff, ensure that residents are being cared for, and investigate any reports of or concerns about abuse. Similarly, a practice of failing to hold employees accountable for their mistakes can create an environment where residents can be neglected or even abused with no fear of the repercussions.
This type of mismanagement is unlawful under Oklahoma law, which requires that nursing home facilities abide by certain rules regarding the care of residents. This includes providing residents with adequate shelter, medical care, and nutrition and ensuring that employees are properly trained and supervised. Unfortunately, whether due to understaffing, a failure to report abuse, or a lack of supervision, an alarming number of nursing home administrators and owners fail to implement these standards, which puts residents at risk of serious injury.
Implementing Necessary Procedures
Properly managed nursing homes are required to have certain procedures in place that:
Allow administrators to oversee the fulfillment of employee duties;
Allow caregivers, residents, and visitors to report possible neglect;
Help ensure that nursing home employees are properly trained and licensed;
Prevent understaffing or overwork on the part of nurses and other employees;
Ensure that employees receive ongoing training and education; and
Ensure that residents have access to prescription medications and medical care.
The implementation of these procedures is crucial to the proper administration of a nursing home facility. For instance, a failure to properly staff a nursing home can result in unintended resident neglect, while failing to discipline employees for providing inadequate care can lead to more serious violations of resident rights. Fortunately, it is possible to hold abusive employees, as well as the nursing homes that hire them, accountable for a resident's injury or medical condition if it was caused by their mismanagement or a lack of supervision.
Call Today for Help with Your Case
If you believe that a nursing home's administrator has failed to provide the proper level of care to your loved one, please call Levinson Law, P.C. at 918-492-4433 to speak with an experienced Tulsa nursing home abuse lawyer about your legal options.
Resource:
ok.gov/health2/documents/675%20NHCA.pdf
https://www.injurylawyerok.com/the-dangers-posed-by-inadequately-trained-nursing-home-staff/