Nursing Home Liability for Wheelchair Injuries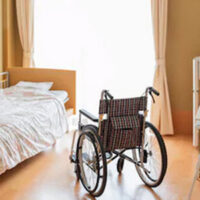 Many nursing home residents are elderly and suffering from serious medical conditions, both of which can make mobility difficult. For this reason, wheelchair use in nursing homes is relatively common, as it helps ensure that residents won't be injured in falls and will also be mobile enough to visit common areas. While many nursing homes are careful to train their staff members in the proper use of wheelchairs, including how to safely transfer patients from bed to chair and vice versa, an alarming number do not, while in other cases, understaffing may result in a lack of supervision and avoidable wheelchair-related injuries. Nursing homes can be held liable for this type of negligence, so fi your own loved one sustained a wheelchair injury, please reach out to our experienced Tulsa nursing home abuse lawyers to learn more about their legal options.
Wheelchair Transfer Injuries
Most wheelchair injuries in nursing homes occur when a resident is being transferred into or out of his or her wheelchair. For instance, it is not uncommon for a resident to fall while trying to move him or herself from the bed to the chair or the chair to the shower. In other cases, a lack of training on the part of a staff member on how to properly transfer a patient could result in an avoidable fall. Unfortunately, falls tend to have much more severe consequences for elderly nursing home residents than others, as they are often frail, slower to heal, and more likely to suffer from complications. When it comes to wheelchair-related falls, this could mean that a victim is bed bound during his or her entire recovery, which can in and of itself increase the risk of other problems like bedsores.
Lack of Supervision
Wheelchair transfers are not the only way that nursing home residents can sustain injuries. Some wheelchair injuries, for instance, occur when employees are pushing a resident's chair and the smaller wheel in the front become lodged on something, causing the chair to stop, and the resident to fall out. In other cases, a negligent employee could forget to account for a resident's arms and legs, allowing them to come into contact with a wall or a corner while being pushed, which can cause bruising and even broken bones.
Many residents use motorized scooters and power chairs to give them more control over their mobility. There are, however, inherent risks in using this type of equipment, as residents can easily lose control of their chairs and collide with objects or even other people. A lack of supervision on the part of nursing home staff often contributes to these kinds of accidents.
Did Your Loved One Sustain a Wheelchair Injury?
While there are a number of precautionary measures that can protect residents from wheelchair injuries, including installing seat alarms on chairs, monitoring wheelchair users, checking motorized scooters for mechanical issues, and keeping residents out of high-traffic areas, many nursing homes fail to take these steps, leaving residents at risk of serious injury. For help holding a nursing home accountable for its own failure to prevent your loved one's wheelchair injury, please call Levinson Law, P.C. at 918-492-4433 today.
https://www.injurylawyerok.com/the-unlawful-use-of-restraints-in-nursing-homes/